Looking for fun things to do with kids in Colorado Springs?
The U.S. Olympic & Paralympic Museum is one of the top family attractions in the Pikes Peak region. This state-of-the-art 60,000-square-foot attraction shares the journey of U.S. Olympic and Paralympic athletes through 12 different galleries and dozens of interactive exhibits. Start your adventure at the Museum, followed by a stop at Flame Café, and then walk across the bridge to America the Beautiful Park.
Engage virtually with Olympic and Paralympic Hall of Famers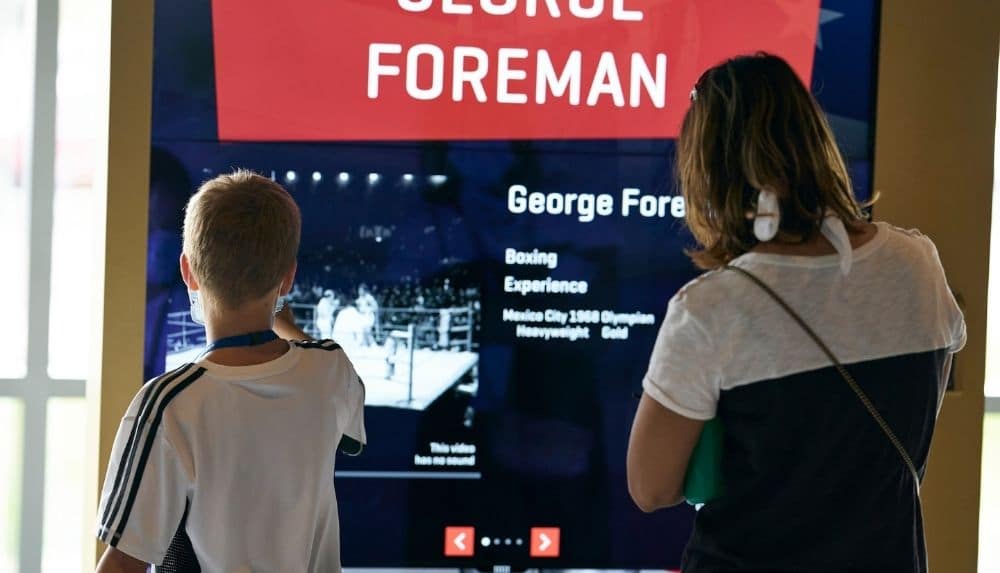 The United States Olympic & Paralympic Hall of Fame celebrates the achievements of Team USA's premier athletes and teams as well as the impact of legendary coaches and special contributors. Since the first Hall of Fame class was inducted in 1983, more than 150 individuals and teams have been honored for their contributions to the American Olympic and Paralympic movements.
The atrium of the U.S. Olympic & Paralympic Museum features four digital pylons where guests can learn about Hall of Famers. Search athlete profiles by name, year, sport or class to view their remarkable highlights and impressive achievements.
See a complete collection of Olympic torches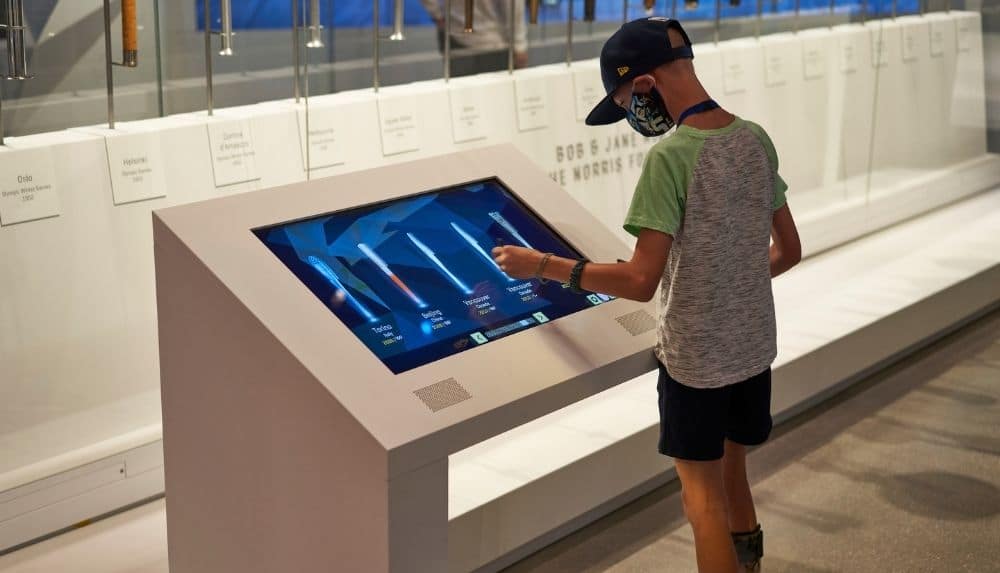 To the ancient Greeks, fire symbolized energy, courage and passion. It's fitting then that a torch and flame became among the most vivid and lasting symbols of the Olympic and Paralympic Games. A complete collection of torches from the Summer and Winter Games are proudly displayed at the U.S. Olympic & Paralympic Museum in the Introduction to the Games gallery.
The kids can explore touchscreens with images and content related to each of the torches. They will discover relay route maps, unique design features and fun facts about that year's Games.
Find out what makes Team USA athletes so fast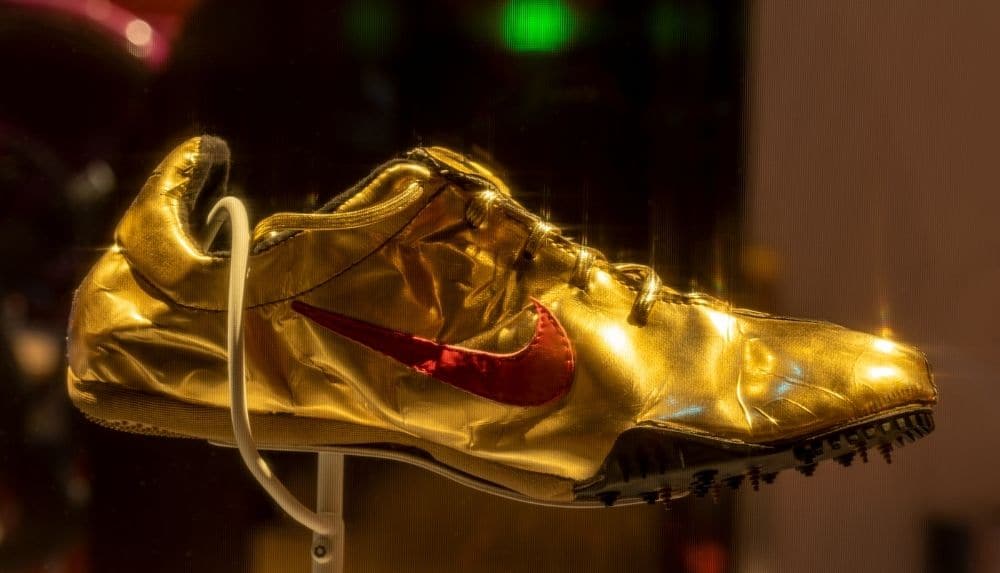 Discover the impact of innovation and technology on sports equipment, from the bottom of a runner's track shoe and the top of a decathlete's cooling hood to the devices that time their races to one-millionth of a second. The Lab includes four interactive stations where guests can use the gesture-controlled OLED screens to learn more about specific equipment.
One of the amazing artifacts you'll find on display in The Lab are Michael Johnson's signature gold spikes from his historic 200/400 double at Atlanta 1996.
Try out different Olympic and Paralympic sports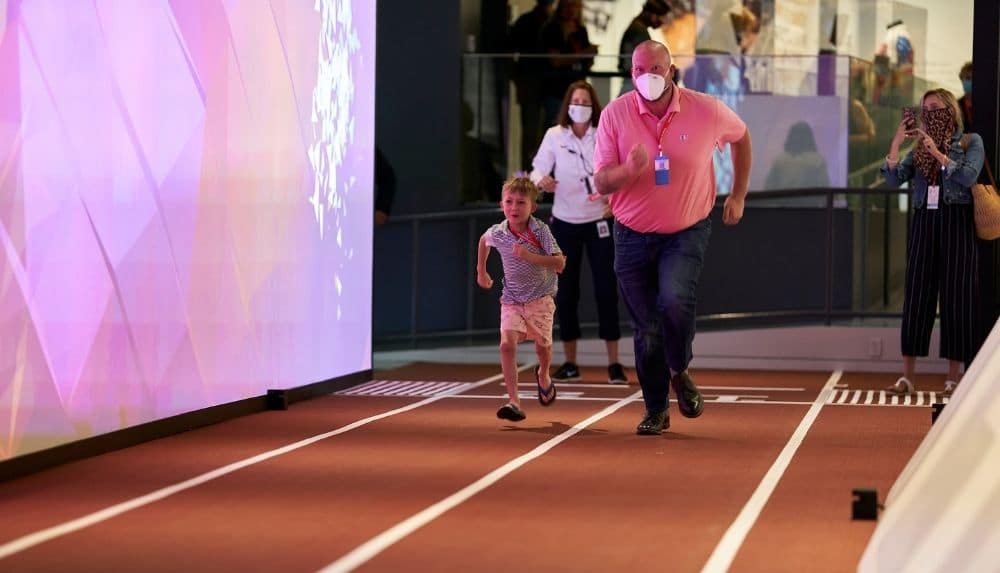 Learn about the training required to achieve the standards of Olympians and Paralympians. Then it's your turn to train like an elite athlete at six different interactive sport demonstrations. There's a 30-meter dash, alpine skiing, archery, goalball, skeleton and sled hockey. Visitors of all ages enjoy testing their skills in the Athlete Training gallery, so you'll definitely want to spend some extra time here!
Walk through the tunnel as part of Team USA
After training your body and your mind, it's time to walk through the tunnel and into the stadium as part of Team USA delegation. Seamlessly moving from this unforgettable Parade of Nations, your kids will be completely immersed in footage from the most recent Games. They'll also see flashbacks from historic Opening Ceremonies of Games hosted by the United States.
Chat virtually with athletes and ask them questions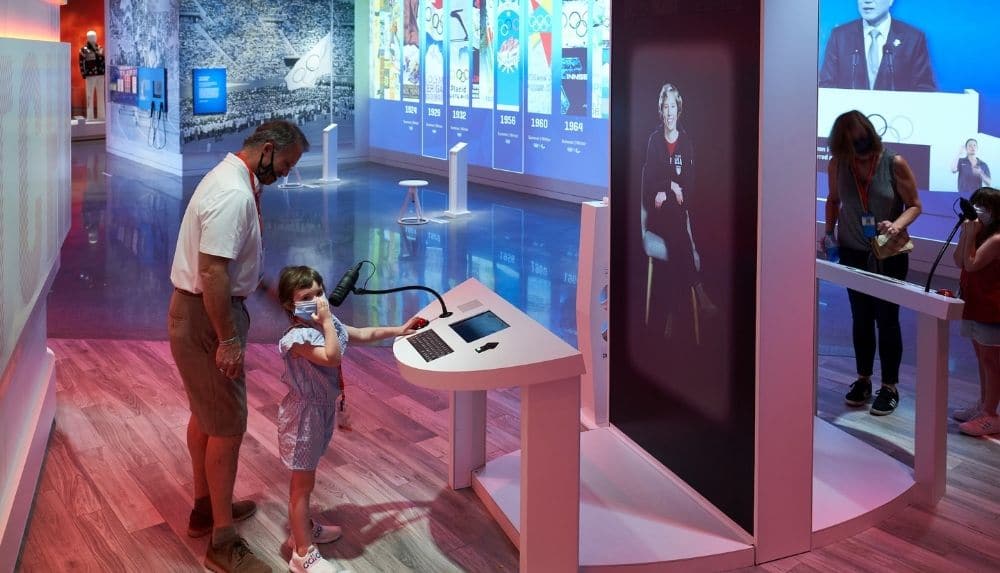 The World Watches gallery features a timeline of every year of the Summer and Winter Olympic and Paralympic Games. Here, kids can interact with content ranging from political and social commentary to the distinct cultural background of each host city of the Games.
Make sure to stop at the Ask an Athlete exhibit. Guests are able to have a full conversation with Paralympic gold medalist Matt Scott and Olympic gold medalist Kikkan Randall.
Grab a milkshake at Flame café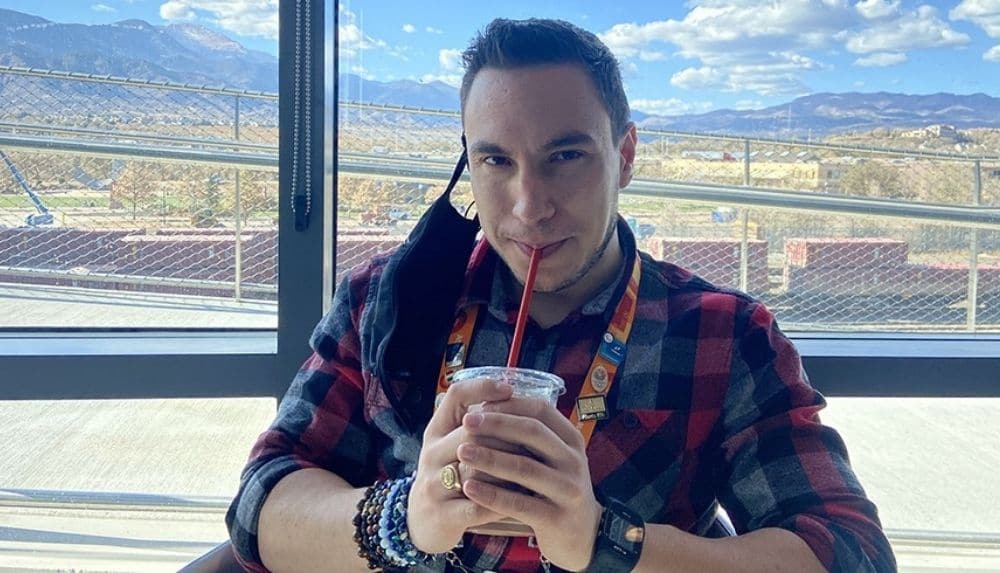 After touring the Museum's vast exhibits, the kids are sure to work up an appetite. And you don't have to look far. Head to Flame Café, located on the north side of the U.S. Olympic & Paralympic Museum. The restaurant's signature menu item is its handcrafted artisan pizzas, in addition to creative sandwiches and burgers.
Treat the kids to a sweet treat with one of the restaurant's tasty milkshakes. While you'll only find a vanilla milkshake on the menu, you can also ask for the TC Special, a classic chocolate milkshake. Two-time Paralympian and team member Tyler Carter noticed that the menu included only a vanilla milkshake and insisted that chocolate ice cream is integral to his training. So, Tyler worked with executive chef Nick Estell to create the TC Special, the Café's first secret menu item. Just ask for it by name!
Pick out the perfect souvenirs to take home with you