As we get ready for the Colorado winter, the U.S. Olympic & Paralympic Museum is the perfect activity to do indoors.
Looking for things to do in November in Colorado Springs? Experience the thrill of the games and learn more about the extraordinary athletes who have competed for Team USA at the U.S. Olympic & Paralympic Museum. Try your hand at archery, conduct an 'interview' with your favorite athletes, get an close-up look at Olympic medals over the years and so much more.
The U.S. Olympic & Paralympic Museum is one of the most accessible and inclusive museums in the world. Guests can customize their sport preferences and accessibility needs for a tour that is uniquely their own.
From celebrating members of our military to exciting watch parties, there's something for everyone at the U.S. Olympic & Paralympic Museum. Check out our programming below for things to do in November!
November 5 @ 10:00 am – 11:30 am
Join us for a fun morning of crafts, interactive activities, and time with four-time Olympian Hunter Kemper. Our Becoming Your Personal Best resiliency focus will be self-identity.
Curator Collection, Veterans Edition! // MEMBERS ONLY
November 10 @ 1:00 pm – 2:00 pm
The USOPM's members only Curator Collection will focus on veterans. Listen to the amazing journey these items took to arrive in our collection, as well as the experiences these athletes had at the Games.
Register to attend now!
Not a member? No problem. Find out which USOPM membership option works best for you.
Free admission for Veterans!
November 11 – November 13
In recognition of Veterans Day, the U.S. Olympic & Paralympic Museum will provide complimentary admission to all veterans and active-duty military from Nov. 11 through Nov. 13 with military ID.
U.S. vs England // FIFA World Cup watch party!
November 25 @ 12:00 pm – 2:30 pm
It may be Black Friday, but it's time to cheer on the Red, White and Blue! Join us in the Museum Atrium where the United States takes on England in the FIFA World Cup at noon on Nov. 25. The event is free, and food will be available for purchase, including the entire Flame Cafe menu!
Reserve your spot today!
Museum Ticket Package for Two
Between volleyball, badminton and table tennis, it's clear that things are better in doubles. Now with our special Groupon ticket package for two, you can get two admissions to the U.S. Olympic & Paralympic Museum plus two pizzas and two beverages at the Flame Café for only $59! Forget singles and visit the U.S. Olympic & Paralympic Museum in doubles today!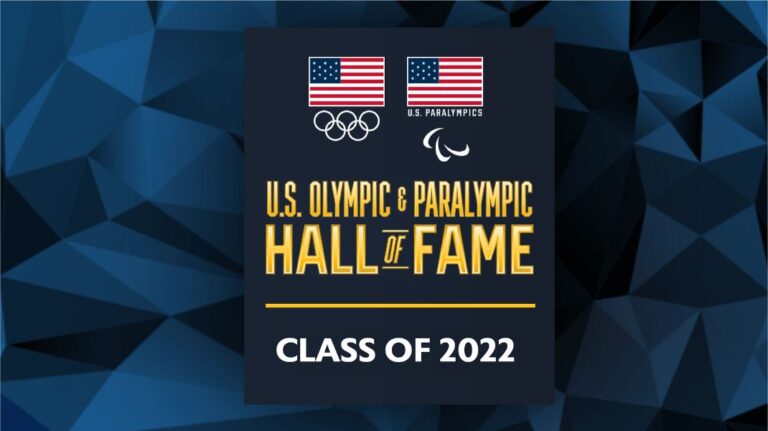 Get to know the incredible men and women who were inducted into the U.S. Olympic & Paralympic Hall of Fame as the Class of 2022.
Read More »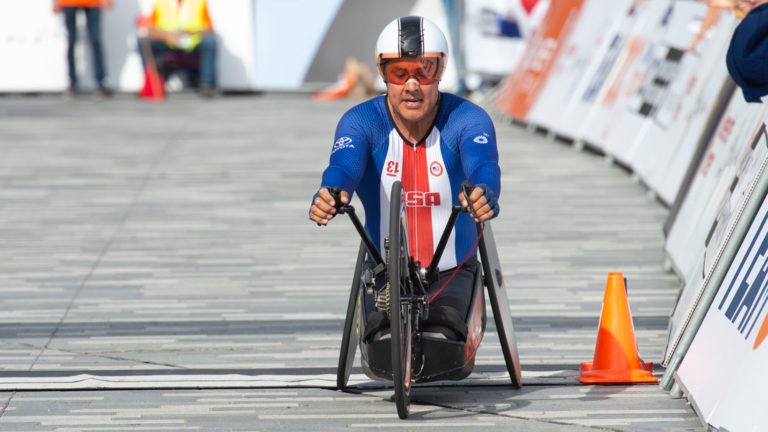 Many Olympians who are military veterans say there is a strong similarity between the discipline of the military and that needed to succeed in athletics.
Read More »
PLAN YOUR VISIT TO THE MUSEUM
The 60,000-square-foot Museum, which recently was named by USA Today as the nation's Best New Attraction in 2020, is considered one of the top places to visit in Colorado.
To maximize accessibility for all guests, the Museum features universal and inclusive design and includes accessible media, audio descriptions, wheelchair accessibility, tactility, open captioning and American Sign Language across all video content as well as other accessibility services.
The Museum has taken extensive measures to provide a safe and contactless environment so that guests can visit with confidence.
Tickets can be purchased at tickets.usopm.org.