As we get ready for the Colorado winter, the U.S. Olympic & Paralympic Museum is the perfect activity to do indoors.
Looking for things to do in November in Colorado Springs? Experience the thrill of the Games and learn more about the extraordinary athletes who have competed for Team USA at the U.S. Olympic & Paralympic Museum. Try your hand at archery, conduct an 'interview' with your favorite athletes, get an close-up look at Olympic medals over the years and so much more.
The U.S. Olympic & Paralympic Museum is one of the most accessible and inclusive museums in the world. Guests can customize their sport preferences and accessibility needs for a tour that is uniquely their own.
From celebrating members of our military to exclusive access to Olympic and Paralympic artifacts, there's something for everyone at the U.S. Olympic & Paralympic Museum. Check out our programming below for things to do in November!
Curator Collection: Munich 1972 Olympic Games
November 9 @ 1:00 pm – 2:00 pm
Exclusive for our members and ticketed guests, don't miss the opportunity to attend a special presentation on the Munich 1972 Olympic Games at the USOPM! Get up close with never-before-seen artifacts and immerse yourself in the history of these Games. Explore the triumphs of legends like Mark Spitz and the somber reflections of the Munich Massacre. Our Curator Collection this month offers a deep dive into the Olympics, featuring artifacts from both athletes and spectators.
Reserve your spot today!
Not a member? No problem. Find out which USOPM membership option works best for you.
Free admission for Veterans!
November 10 – November 12
Join us in honoring our nation's heroes this Veterans Day at the U.S. Olympic & Paralympic Museum! The USOPM is pleased to offer free admission to all veterans and active-duty military. To claim this offer, please present a valid military ID upon arrival or purchase online at the link below. This special offer is exclusively available to veterans and active-duty military personnel.
It's our small way of saying thank you for your dedicated service and sacrifice. We look forward to welcoming you to the museum for an inspiring experience. Get your tickets today!
Discounts on admission for Colorado residents
Saturdays from 3 p.m. onward
We're excited to extend our exclusive offer for Colorado residents through the end of the year! Every Saturday, starting at 3 p.m., Colorado residents can purchase admission tickets for just $5 each with a valid Colorado ID and experience one of the nation's best attractions! Tickets are available for purchase both in-person and online.
As an added bonus, out-of-state guests can also enjoy the Museum for only $10 per ticket when accompanied by a Colorado resident. Don't miss this fantastic opportunity to explore the U.S. Olympic & Paralympic Museum.
Join us on Saturdays from 3 p.m. onward and be part of the Olympic and Paralympic experience.
In Their Words: Preserving a Century of Athlete Dedication
For more than a century, athletes have dedicated themselves to representing the United States at the Olympic and Paralympic Games. The USOPM ensures their inspiring stories live on through interviews and a collaboration with StoryCorps, a leader in preserving American stories. Explore the collection!
Museum Ticket Package for Two
Between volleyball, badminton and table tennis, it's clear that things are better in doubles. Now with our special Groupon ticket package for two, you can get two admissions to the U.S. Olympic & Paralympic Museum plus two pizzas and two beverages at the Flame Café for only $59! Forget singles and visit the U.S. Olympic & Paralympic Museum in doubles today!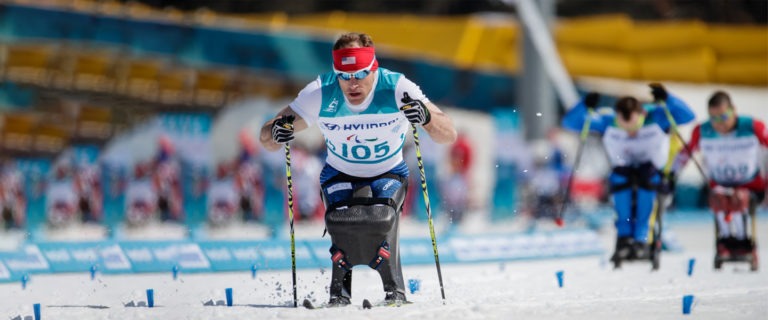 The discipline and drive required to serve in the military and succeed in athletics are similar characteristics. Many active-duty and veteran U.S. service members have enjoyed Olympic and Paralympic success through the years.
Read More »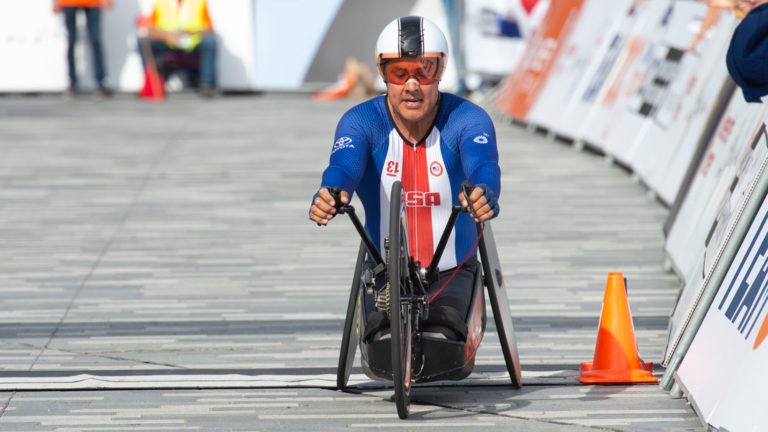 Many Olympians who are military veterans say there is a strong similarity between the discipline of the military and that needed to succeed in athletics.
Read More »
PLAN YOUR VISIT TO THE MUSEUM
The U.S. Olympic & Paralympic Museum offers an immersive and universally accessible look into the journey of Team USA's Olympic and Paralympic athletes. Through interactive exhibits, innovative displays and a comprehensive artifact collection, the Museum instills the Olympic values of excellence, friendship and respect, as well as the Paralympic values of determination, equality, inspiration and courage in every visitor.
It honors yesterday's legends with the U.S. Olympic & Paralympic Hall of Fame while inspiring tomorrow's legends through entertaining activities and events. The USOPM is more than a museum but a life-changing experience that will continue to educate and inspire the public to take part for generations to come. 
Tickets can be purchased at tickets.usopm.org.