Team USA is bringing the heat and so is the U.S. Olympic & Paralympic Museum!

The Tokyo 2020 Olympic Games are underway, and the competition is fiercer than ever. Fortunately, the U.S. Olympic & Paralympic Museum is bringing athlete meet & greets, interactive activities and more throughout August to keep the excitement going for Team USA.
Following the success of our Tokyo Fan Fest, the Colorado Grand Opening continues with more can't-miss events that the whole family will enjoy. Matched with new street team activations and special ticket packages, August will be a month to remember. Check out what's coming to the Museum below!
Colorado Grand Opening // July 1 - Labor Day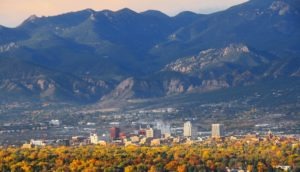 We're is officially one year old, and we're celebrating with the Olympic and Paralympic-sized opening we always wanted. The Colorado Grand Opening is just that, bringing interactive sport demonstrations, athlete meet & greets and so much more every week through Labor Day (Sept. 6). 
Last month, visitors got autographs from Olympians Hilary Wolf Saba and Clif Sunada, worked out with Paralympian Taylor Carter and had ring-side seats to boxing on the Museum Plaza. You can keep up-to-date on everything coming to the Museum by visiting usopm.org and following us on social media.
August Street Team Events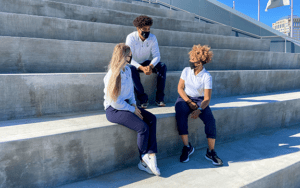 We want everyone to be able to experience the excitement of the Tokyo 2020 Olympics. That's why our mobile U.S. Olympic & Paralympic Museum street team is bringing action of the Games beyond the Museum's walls. Here's what you can look out for throughout the month of August:
Museum Ticket Package for Two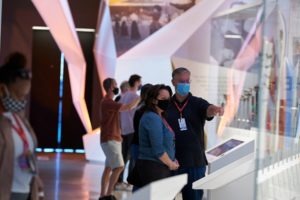 Between volleyball, badminton and table tennis, it's clear that things are better in doubles. Now with our special Groupon ticket package for two, you can get two admissions plus two pizzas and two beverages at the Flame Cafe for only $59! Forget singles and visit the U.S. Olympic & Paralympic Museum in doubles today!.
PLAN YOUR VISIT TO THE MUSEUM
The 60,000-square foot Museum, which recently was named by USA Today as the nation's Best New Attraction in 2020, is considered one of the top places to visit in Colorado.
To maximize accessibility for all guests, the Museum features universal and inclusive design and includes accessible media, audio descriptions, wheelchair accessibility, tactility, open captioning and American Sign Language across all video content as well as other accessibility services.
The Museum has taken extensive measures to provide a safe and contactless environment so that guests can visit with confidence.
Tickets can be purchased at https://tickets.usopm.org.