11-time gold medalist was an integral part of the community in O'Fallon, Illinois
By Zach Miles
It was a sunny day in the 1950s, as baseball teams gathered across Florida for spring training, with returning players looking to get back into shape and newcomers trying to make a strong impression.
Ron Stein was just a teenager from the Midwest working with the Chicago White Sox, amused by a young fan eagerly asking for an autograph.
"There you go," Stein said. "I don't know what that will get you, but enjoy, kid."
---
---
Little did that White Sox fan know that Ron Stein would eventually become an 11-time Paralympic gold medalist and a member of the National Wheelchair Basketball Hall of Fame and the Wheelchair Sports USA Hall of Fame – not that Stein would be one to share these accolades.
Mark Bearden recalled his grandfather telling him this story and how it encapsulated Stein's character.
"I knew it was not important to him [Stein] to have all these accolades," Bearden said. "He was private about all of it. … It wasn't that he wasn't proud of everything he accomplished, but he didn't want to be defined by just that."
Growing up in O'Fallon, Illinois, about 20 miles east of St. Louis, Stein was a star athlete who made quite a name for himself. He graduated from O'Fallon Township High School as the basketball team's all-time leading scorer and rebounder.
---
---
Intent on studying at Northwestern University in Chicago, Stein also pursued a spot on the Chicago White Sox baseball team.
However, Stein was diagnosed with polio just weeks after joining the White Sox. The polio eventually paralyzed Stein from the waist down, forcing him to use a wheelchair the rest of his life. It was a dramatic change for a young man with seemingly limitless potential.
"Ron was an amazing guy and an even better baseball player," said Kent Weisenstein, who was Stein's teammate on an American Legion baseball team. "Who knows what Ron Stein could've accomplished if he didn't get polio?"
While his life changed, Stein maintained his athletic aspirations, discovering new ways to compete in sport.
Listen:
Leslie Simenz talks about how her father's work ethic impacted her
At the Rome 1960 Paralympic Games Stein won five gold medals: four in track and field and one in wheelchair basketball. Stein repeated this success at the Tokyo 1964 Paralympic Games, winning the gold medal in all six track and field events in which he competed: the club throw, discus, javelin, pentathlon, shot put and wheelchair race.
Although he had enough gold to last a lifetime, the two-time Paralympian rarely ever talked about his athletic feats. Stein would be the last to tell an acquaintance about his prowess on the basketball court, his time training with a Major League Baseball team or his Paralympic success.
"He was very humble and did not talk about his past often," said Leslie Simenz, one of Stein's three daughters. "To this day, I'm still learning more about my father from other people."
Competing after his paralysis was a true representation of Stein's work ethic and determination. Simenz was not surprised by how her father fought back in his athletic career. She had heard countless stories of her father's perseverance.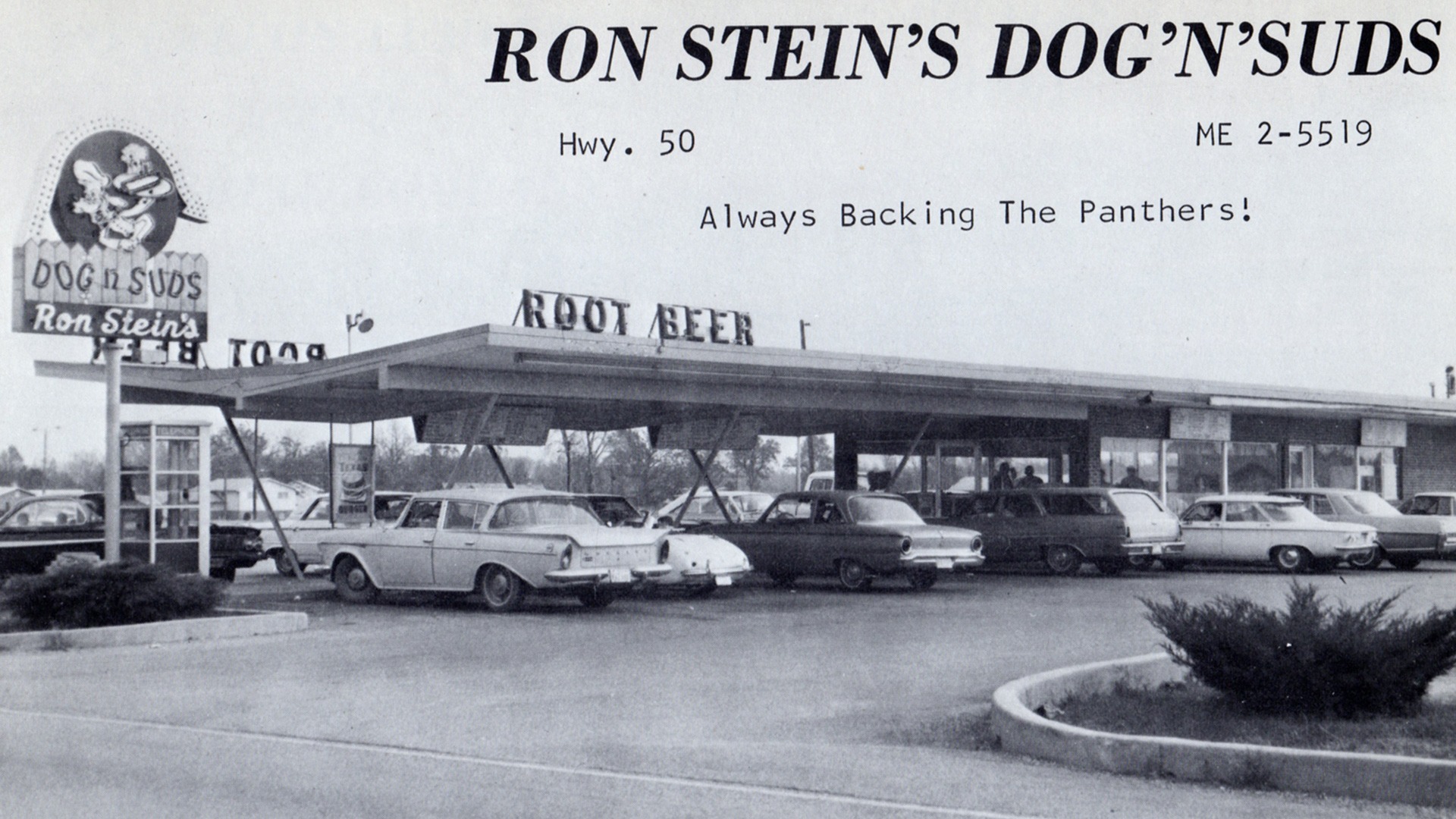 Simenz said that while growing up, she would forget that her father had polio until they were in a crowd of people. She recalled people giving her father a second look, but he shrugged them off. She said his "never give up" mentality was one that Stein always maintained and that he never allowed his disability to get in the way of his or his family's life.
"He was always willing to adapt to his disability," his granddaughter Julia Simenz said. "He'd make the best out of any situation he was in."
Following his athletic career, Stein pursued other goals.
He opened a restaurant, Dog 'n' Suds, in his hometown of O'Fallon. The historical hot dog and root beer drive-up restaurant became an instant hit.
"Dog 'n' Suds was the spot," O'Fallon Historical Society President Brian Keller said. "After school got out, all of the kids would flock to the restaurant, and everyone went and hung out there."
---
---
While managing his popular restaurant, Stein placed an emphasis on giving back to his community. He served on the district school board for 27 years and was an active member of the O'Fallon Rotary Club, including a stint as president. Stein was recognized with the Distinguished Service Award from the O'Fallon Jaycees and the Chamber of Commerce Award of Excellence.
Every so often, the competitive bug bit Stein. At one point, he even dabbled in owning race horses. His grandson, Bearden, recalled standing in the winner's circle when he was in the sixth grade.
But there were two things that Ron Stein was more than anything: a father and a grandfather.
For each of his six grandchildren, Stein created separate bank accounts so no grandchild had to worry about paying for their college education.
Stein also made sure to instill his athletic values in his grandchildren. Bearden strived to be an athlete and remembers Grandpa Ron cheering him on from the front row of every basketball and baseball game. Stein treasured his kids and grandkids more than anything.
In one of Bearden's high school baseball games, he recalled his team rallying from a five-run deficit in the bottom of the final inning. His fondest memory from the game was Grandpa Ron sitting right up against the fence.
"I remember him beaming with pride," Bearden said. "He came up to me and said, 'That's what it's all about right there' after I got the big hit."
Zach Miles, a student in the University of Georgia Sports Media Certificate program, is a digital content intern for the U.S. Olympic & Paralympic Museum.