Benita Fitzgerald-Mosley has carved a career full of success on the track, in the classroom and in her professional life.
Fitzgerald-Mosley was an eight-time national champion and 14-time NCAA All-American at the University of Tennessee, graduating in 1984 with a degree in industrial engineering. A few months later, at the Los Angeles 1984 Olympic Games, she won the gold medal in the 100-meter hurdles, becoming the first Black woman to win gold in that event. (She also was a member of the 1980 U.S. Olympic Team that boycotted the Moscow Games.)
Following the Olympics, Fitzgerald-Mosley continued to train while also working as a computer software and hardware systems developer for defense contractors. She was an alternate for the U.S. Olympic team at Seoul 1988.
---
---
At Atlanta 1996, Fitzgerald-Mosley was a program director and also was one of eight Olympians selected to carry the Olympic Flag into the stadium during the Opening Ceremony.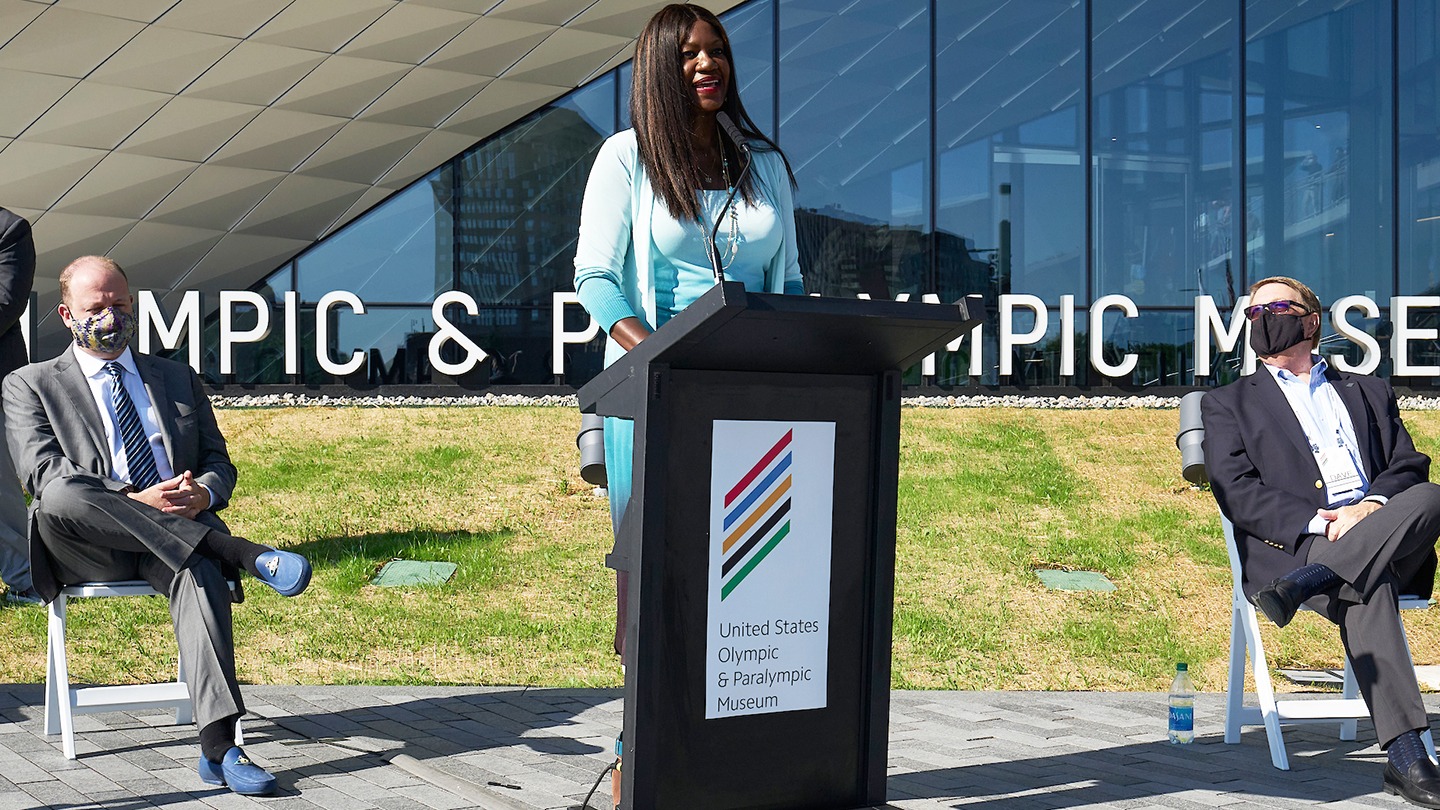 Fitzgerald-Mosley later served as USA Track & Field's Chief of Sports Performance at London 2012, where Team USA collected 29 medals, its most at an Olympic Games in 20 years. She has been honored as "Cable TV Executive of the Year" for her leadership role as President and CEO of Women in Cable Telecommunications, held a senior executive role with what is now known as the U.S. Olympic & Paralympic Committee as Chief of Organizational Excellence and currently is the Chief Executive Officer of Laureus Sport for Good Foundation USA. She also is a member of the U.S. Olympic & Paralympic Museum's Board of Directors.
"People ask me all the time, 'How did it feel to compete? How did it feel to win a medal? What did you eat? How did you train?' " Fitzgerald-Mosley said at the Museum's opening ceremony. "Now, we finally have a place where people can find the answers to all those questions. I hope they will be inspired to go for the gold in their lives, literally and figuratively."