The end of the Tokyo Games and back to school is upon us. But at the USOPM, experience the excitement of the Games year-round!
Now that summer is over, students (and teachers) are headed back to school! But you don't have to be in school to take a field trip to the Museum. Whether you are a history buff interested in learning more about the 1980 boycott or an artist looking to explore new art forms, we have something for everyone!

Check out our programming below for all the extracurricular activities you can take part in at the Museum and throughout Olympic City USA.
Create Your Own Impact Art // September 19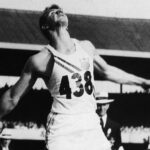 Celebrate Olympic discus champion Al Oerter with us! Oerter — who would have turned 85 on Sept. 19 — was the first athlete to win the same Olympic event four times in a row and the first athlete to set four consecutive Olympic records. Following his athletic career, Oerter made "impact" paintings by throwing a discus at paint covered canvases. Join us on Sunday, September 19 from 10 a.m. until 2 p.m. Guests will be invited to ignite their creativity by making their own impact art. Two of Oerter's artifacts – an original painting and autographed discus used in Olympic competition – will also be on display.
John Naber Meet & Greet // September 24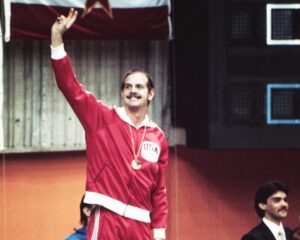 MEMBERS ONLY EVENT. Five-time Olympic medalist and USOP Hall of Famer John Naber will join us for a meet & greet on Friday, September 24 from 8:30 – 11 a.m.
At Montreal 1976, Naber won four gold medals, each in world-record time. In addition to being a renowned athlete, he has written several books, including a trivia book commissioned for the Museum. Head over to the Museum Shop and purchase a copy for him to sign at the event!
Not yet a member? Explore our membership options here!
September Street Team Events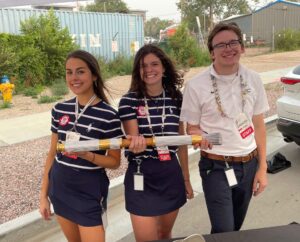 We want to spread the Olympic and Paralympic spirit throughout Olympic City USA. That's why our USOPM street team is sharing the action of the Games beyond the Museum's walls. Here's where you can find us during the month of September:
Museum Ticket Package for Two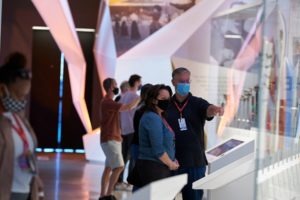 Between volleyball, badminton and table tennis, it's clear that things are better in doubles. Now with our special Groupon ticket package for two, you can get two admissions plus two pizzas and two beverages at the Flame Cafe for only $59! Forget singles and visit the U.S. Olympic & Paralympic Museum in doubles today!
PLAN YOUR VISIT TO THE MUSEUM
The 60,000-square foot Museum, which recently was named by USA Today as the nation's Best New Attraction in 2020, is considered one of the top places to visit in Colorado.
To maximize accessibility for all guests, the Museum features universal and inclusive design and includes accessible media, audio descriptions, wheelchair accessibility, tactility, open captioning and American Sign Language across all video content as well as other accessibility services.
The Museum has taken extensive measures to provide a safe and contactless environment so that guests can visit with confidence.
Tickets can be purchased at https://tickets.usopm.org.