The museum is your top choice for fun things to do with the kids this summer in Colorado Springs
Looking for fun things to do with the kids in Colorado Springs during July? Located at the heart of downtown Colorado Springs – Olympic City USA – the U.S. Olympic & Paralympic Museum is the premier destination for all things Team USA. 
It's the perfect place to have a fun and educational experience with the kids. From learning about the history of the Games to trying out the museum's interactive experiences like the 30-meter dash and a virtual archery bow and target.
For family fun in Colorado Springs this summer, look no further than the U.S. Olympic & Paralympic Museum! See what's coming up during July at the Museum below!
Fourth of July Weekend // July 2-4
This Fourth of July weekend, the Museum will be celebrating Independence Day with 20 percent off admission for all guests. Use the promo code "FOURTH" at checkout from July 2-4 to receive your discount on tickets to the Museum.
Museum Ticket Package for Two
Looking for fun things to do with your friend or loved one? Now with our special Groupon ticket package for two, you can get two admissions plus two pizzas and two beverages at the Flame Café for only $59!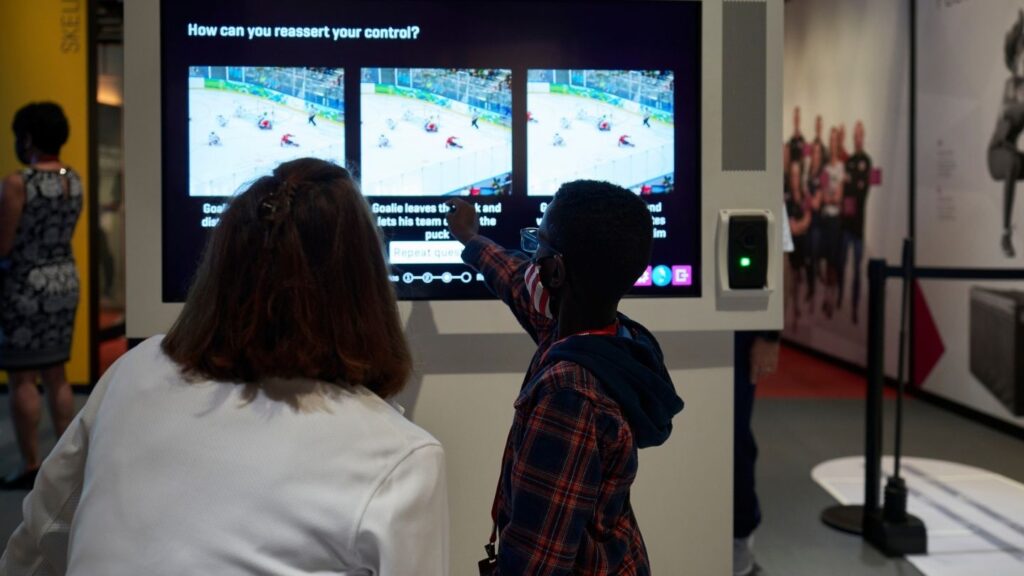 Start your adventure at the Museum, followed by a stop at Flame Café, and then walk across the bridge to America the Beautiful Park.
Read More »
Explore galleries and exhibits at the U.S. Olympic & Paralympic Museum that showcase Team USA athletes and their incredible journeys to the Games.
Read More »
PLAN YOUR VISIT TO THE MUSEUM
The 60,000-square-foot Museum, which recently was named by USA Today as the nation's Best New Attraction in 2020, is considered one of the top places to visit in Colorado.
To maximize accessibility for all guests, the Museum features universal and inclusive design and includes accessible media, audio descriptions, wheelchair accessibility, tactility, open captioning and American Sign Language across all video content as well as other accessibility services.
The Museum has taken extensive measures to provide a safe and contactless environment so that guests can visit with confidence.
Tickets can be purchased at tickets.usopm.org.