For fun and festive things to do during the holidays, head to the U.S. Olympic & Paralympic Museum.
Looking for things to do during December in Colorado Springs? This holiday season, the U.S. Olympic & Paralympic Museum is the place for fun and festive family outings. Enjoy beautiful holiday trees, festive decorations and photo opportunities throughout the 60,000-square-foot attraction.
The U.S. Olympic & Paralympic Museum offers visitors an unparalleled interactive media experience, with ancient and modern artifacts and sports technology exhibits that capture the spirit and history of the Games and the inspiring stories of America's greatest athletes.
From exciting holiday celebrations to exclusive members only events, the Museum is the perfect place to make new memories with family and loved ones during the holidays! Check out our programming below for things to do in December.
Festival of Lights Celebration // $10 Tickets
The Museum has teamed up with UCHealth to bring residents a day of holiday fun! Prior to the parade, from noon until 5 p.m., the Museum will have athlete meet & greets, a beer garden, indoor curling and more. Museum regular admission tickets have been lowered to just $10 all day! View the complete Festival of Lights Celebration schedule and get your tickets today!
Breakfast with Miracle on Ice goalie, Jim Craig! // Members Only Event
Beginning at 8 a.m., Miracle on Ice goalie, Jim Craig, will share stories and moments from arguably the greatest sporting event of all time. Following breakfast, members will be able to get their photo with the Team USA legend. Don't wait – seats are limited to members and will fill fast! 
Not a member? No problem. Find out which USOPM membership option works best for you.
Give the Gift of Greatness
Looking for the perfect gift to give a family member or loved one this year? The U.S. Olympic & Paralympic Museum has two special offerings – gifts that let the recipient visit Colorado Springs best family attraction!
Great Gifts for Sports Fans
The Museum Shop is also a great place to find stocking stuffers and gifts for those sports fans in the family. From high-end brands to exclusive Museum gear, you're sure to find something for everyone in the family!
Museum Ticket Package for Two
Celebrate the holidays with a ticket package for two! The holidays are meant for spending time with family and loved ones and there's no better place to do that than the U.S. Olympic & Paralympic Museum. With our special Groupon ticket package for two, you can get two admissions plus two pizzas and two beverages at the Flame Cafe for only $59!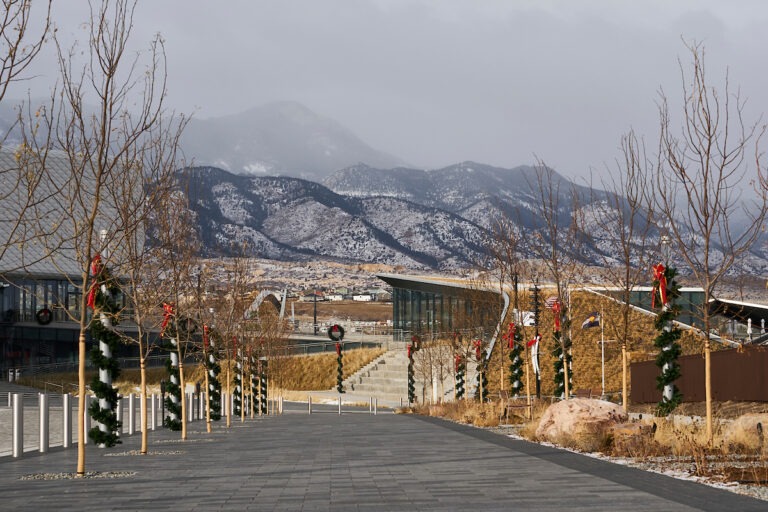 Prior to the annual Festival of Lights parade, the Museum will have athlete meet & greets, a beer garden, indoor curling, service puppies and more.
Read More »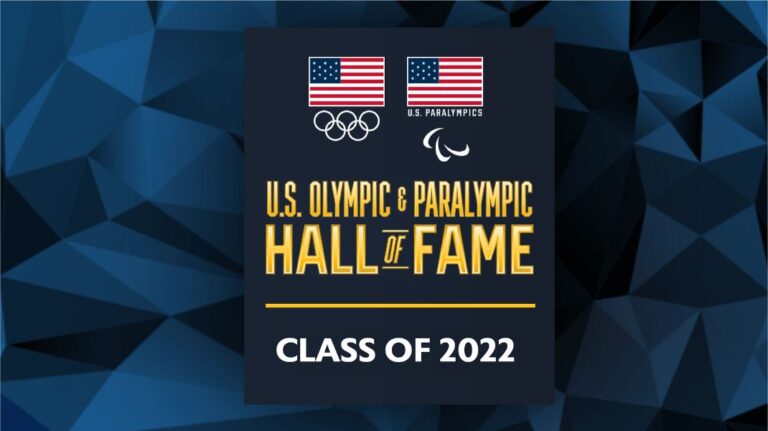 Get to know the incredible men and women who were inducted into the U.S. Olympic & Paralympic Hall of Fame as the Class of 2022.
Read More »
PLAN YOUR VISIT TO THE MUSEUM
The 60,000-square-foot Museum, which recently was named by USA Today as the nation's Best New Attraction in 2020, is considered one of the top places to visit in Colorado.
To maximize accessibility for all guests, the Museum features universal and inclusive design and includes accessible media, audio descriptions, wheelchair accessibility, tactility, open captioning and American Sign Language across all video content as well as other accessibility services.
The Museum has taken extensive measures to provide a safe and contactless environment so that guests can visit with confidence.
Tickets can be purchased at tickets.usopm.org.