COLORADO SPRINGS, Colo. – Today, Marisa Wigglesworth begins her tenure as the chief executive officer of the United States Olympic & Paralympic Museum. With a proven track record in the museum and attraction industry, Wigglesworth brings extensive expertise in philanthropy, strategic planning, project management and operations.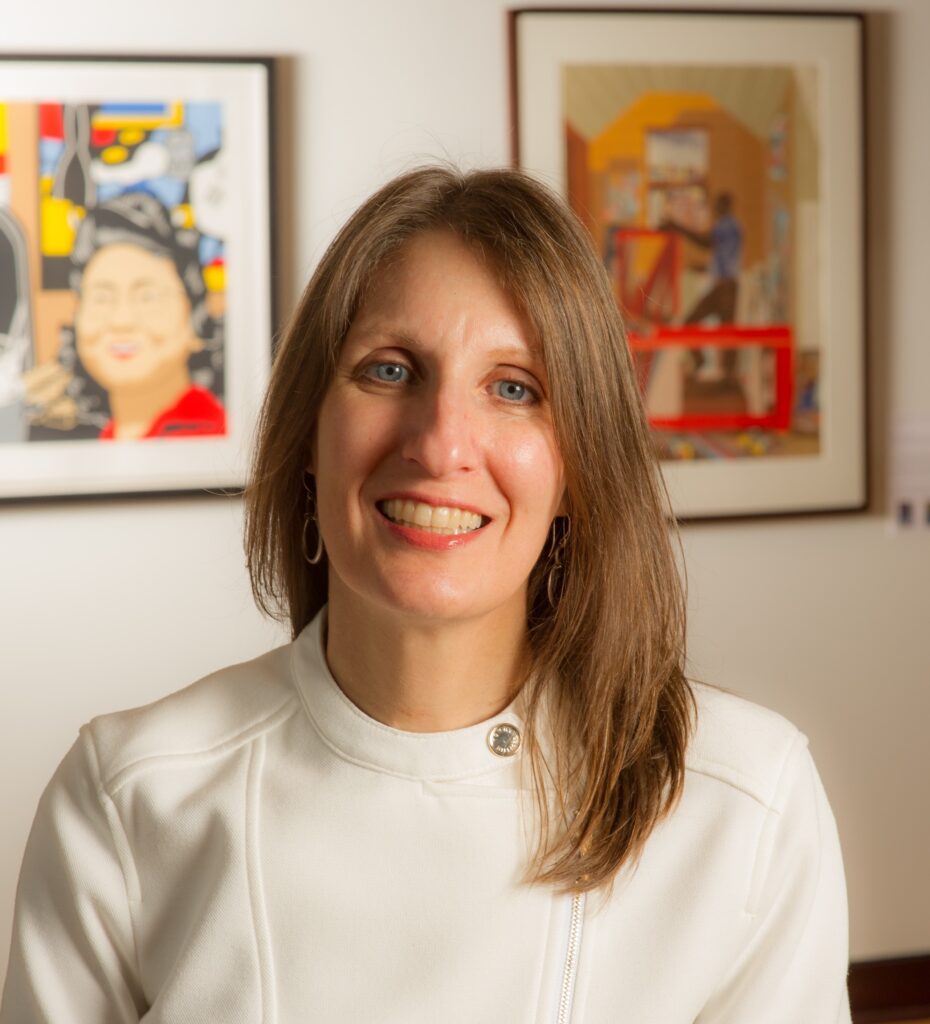 "I am thrilled and deeply humbled to contribute to the promotion and advancement of the Olympic and Paralympic values, as well as celebrate the extraordinary achievements of Team USA athletes," said Wigglesworth. "The USOPM is a remarkable institution, and I'm excited to collaborate with the community to further enhance the museum's position as one of the nation's premier visitor destinations."
Wigglesworth joins the USOPM after spending the last seven years as the Buffalo Museum of Science's chief executive officer, where she provided strategic and operational leadership, overseeing the museum and the 264-acre Tifft Nature Preserve. Prior to her role at the Buffalo Museum of Science, she served as the senior vice president and chief philanthropy officer at the National Aquarium in Baltimore and held key positions at The Franklin Institute in Philadelphia and Big Brothers Big Sisters International.
"We are thrilled to welcome Marisa Wigglesworth as the new CEO of the U.S. Olympic & Paralympic Museum," said Andie Doyle, Chair of the U.S. Olympic & Paralympic Museum. "Her remarkable accomplishments and leadership in the museum field, coupled with her passion for promoting the Olympic and Paralympic values, make her an exceptional fit for this role. We are confident that under Marisa's guidance, the museum will continue to inspire visitors, honor the achievements of Team USA athletes, and solidify its place as a premier cultural destination."
Wigglesworth assumes the position of CEO from Pam Shockley-Zalabak and Phil Lane, who have served as acting CEOs since the summer of 2021.
Having earned her bachelor's degree from Rutgers University and her master's degree from New York University, Wigglesworth and her husband, Ed, have relocated to Colorado Springs, Colorado, to embark on this new chapter.
For media inquiries, please contact Tommy Schield (tschield@usopm.org; 217.840.9607).
About the U.S. Olympic & Paralympic Museum
The U.S. Olympic & Paralympic Museum offers an immersive and universally accessible look into the journey of Team USA's Olympic and Paralympic athletes. Through interactive exhibits, innovative displays and a comprehensive artifact collection, the Museum instills the Olympic values of excellence, friendship and respect, as well as the Paralympic values of determination, equality, inspiration and courage in every visitor. It honors yesterday's legends with the U.S. Olympic & Paralympic Hall of Fame while inspiring tomorrow's legends through entertaining activities and events. The USOPM is more than a museum but a life-changing experience that will continue to educate and inspire the public to take part for generations to come.