Education and perseverance were paramount in his success throughout life
Ask Yoshihiro Uchida about his legacy and he isn't likely to say much. Over the years, Uchida has been interviewed plenty of times, but he would be the last to toot his own horn.
Of course, Yosh's accomplishments speak for themselves:
He is one of the founders of judo in the United States, guiding the sport to being recognized by the Amateur Athletic Union, which led to it becoming an Olympic sport for the first time at Tokyo 1964. Uchida coached the U.S. team at those Games.
As the judo coach at San Jose State University – where he remains the head coach even as he turns 100 years old on April 1, attending practice five times a week — 22 members of his team have gone on to compete at the Olympics.
In business, the former World War II medical technician was not dissuaded by constant racism after the war. He eventually bought a small medical laboratory in 1956 and in 1989 sold it for $30 million. He then became one of the principals in building the San Jose's Japantown neighborhood.
It is the exception that San Jose State has not won the National Collegiate Judo Association's championship. The Spartans' men's team has won 52 titles since 1962; since women's competition began in 1976, San Jose State has won more than half of the women's titles.
---
---
And that is just scratching the surface. Uchida is a member of the USA Judo Hall of Fame, the San Jose Sports Authority Hall of Fame and the Multi-Ethnic Hall of Fame. He also has been inducted into the San Jose State Spartan Hall of Fame and the building that houses judo at San Jose State has been named in his honor, Yoshihiro Uchida Hall.
Additionally, Uchida was honored by the Japanese emperor with the Order of the Sacred Treasure with Golden Rays, the highest honor presented to a non-citizen by Japan. He remains the highest ranked judoka in the United States.
Through it all, Uchida remembers several lessons learned throughout his life.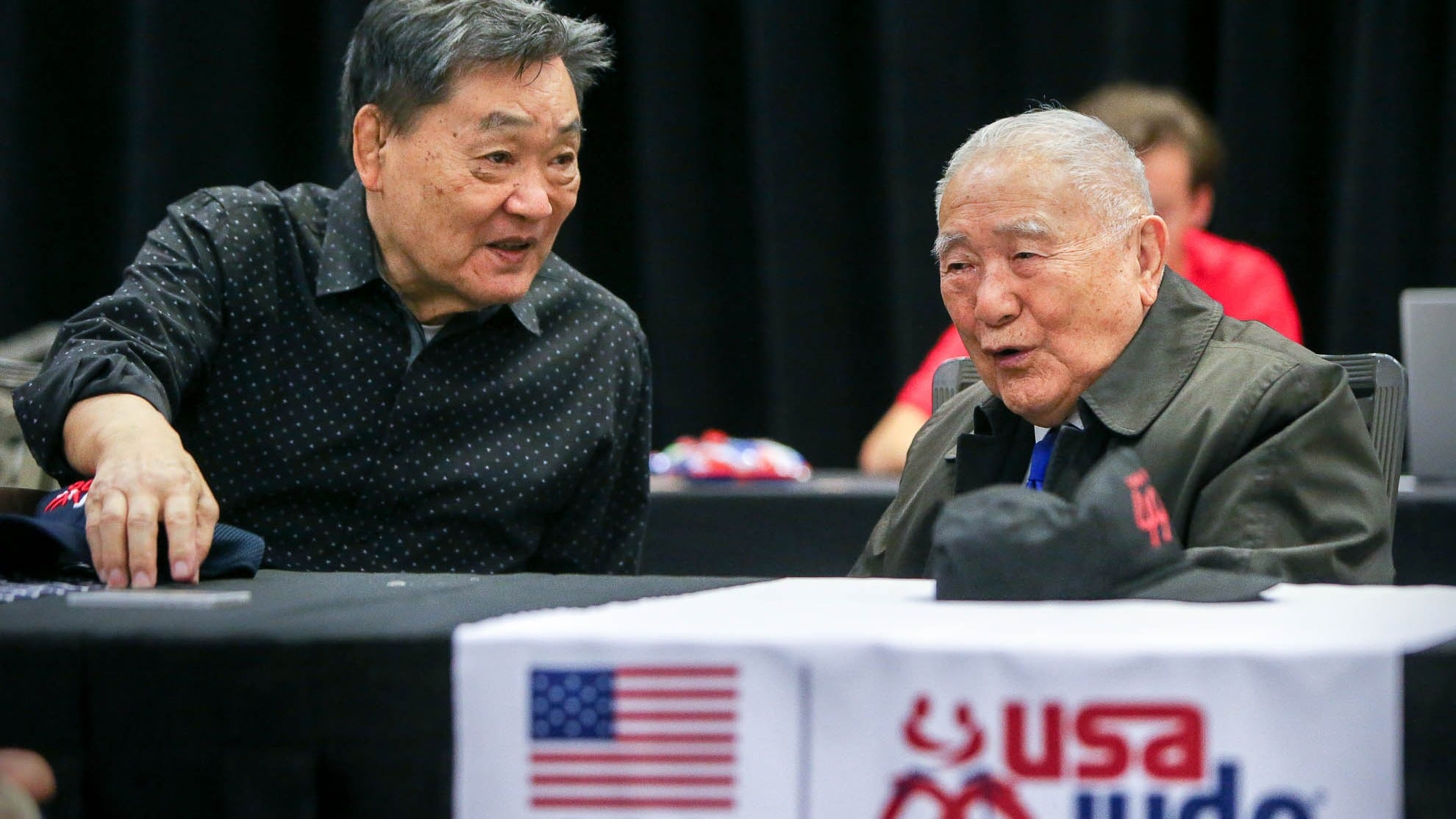 The son of Japanese immigrants and growing up on a farm in Garden Grove, California, Uchida said he often thought to himself about ways to make a better life.
"There were lots of farmers around, all Japanese," Uchida said in an interview leading up to his 100th birthday celebration, which was canceled because of health concerns after the coronavirus outbreak. "I used to see them go out to work early in the morning and come back home. My mother and father did the same thing. How can I make it easier for myself later on? That stuck with me.
"I graduated high school in 1939, I was 19 years old and thought to myself, 'I can't be doing this all my life. I have to do something and the only way I can get ahead is to get an education.' "
Uchida enrolled at San Jose State to study biology and became the student-coach of the university's judo program, but his education was interrupted when he was drafted into the U.S. Army. While he was in the service, his family was sent to a variety of internment camps dispersed throughout the West. It is important to learn from history, Uchida said, and that should not be forgotten, especially by younger Japanese Americans.
"I think they should know more," Uchida said. "They know some."
After four years in the Army, Uchida returned to San Jose State to finish his coursework and run the university's judo program, but repeatedly he encountered racial discrimination. He was unable to rent an apartment because the landlord would not rent to a Japanese American. With four years experience as an Army medical technician, he interviewed for a job at the hospital, only to be told, "It's too bad we can't use you." Why not, Uchida wondered. "Around here, people don't care whether you served in the service or not," Uchida remembers being told. "The patients in the hospital will not like to have a Japanese draw their blood."
Uchida did not like the way he was treated, but hid his displeasure. "Okay, I'll return some day," he thought. "That was the end of that."
Uchida eventually found work, a place to live and continued to coach the San Jose State judo program. Recognizing that judo lacked a national organizing body, Uchida worked with University of California judo coach Henry Stone to create guidelines – including a weight-class system — for judo programs to compete against each other, helping judo become a sport. In 1953, Stone and Uchida persuaded the Amateur Athletic Union to sanction a national championship in judo – an essential step that led to judo becoming an Olympic sport at Tokyo 1964.
Uchida coached the inaugural U.S. Olympic Judo Team and he has been to 11 Olympic Games, often traveling to watch his former students compete. At London 2012, after winning the bronze medal in women's lightweight, Marti Malloy presented Uchida with the Order of Ikkos, an honor created by the U.S. Olympic & Paralympic Committee for each American medalist to honor one of their coaches.
Coaching and teaching at San Jose State, Uchida took pleasure in using judo to shape young adults. On more than one occasion, students came to Uchida asking to drop his class, explaining that their parents did not think the time spent was worthwhile.
"The thing that comes to mind most is all the [white] students that I had that wanted to quit judo because they felt their mothers had said this is a [Japanese] sport, that you can't learn anything from it," Uchida said, adding that more often than not, he could persuade students to continue the class.
It is a long way from the young boy who started taking judo because his parents wanted him to connect with the Japanese culture. In many ways, Uchida said, judo is a philosophy of life.
"For me, it was," Uchida said.