The University of Illinois has been a special place for students with disability, with nearly 150 former students who have competed in the Paralympics
By Josh Barr
Upon arriving at the University of Illinois in 1977, Brad Hedrick looked at his new surroundings and was in awe.
"I have landed in Disneyland for wheelchairs," Hedrick told one of his former wheelchair basketball teammates in North Carolina. "It's this amazing place."
Indeed, the University of Illinois is a special place for students with disability. It was even more unique 40 years ago, when Hedrick arrived as a graduate assistant.
"I didn't have to jump the curb, not only on campus but in town too," said Hedrick, who traveled to Illinois at the recommendation of two of his graduate school professors at the University of North Carolina. "There were busses we could use, athletics, coaches. It was quite remarkable. UNC had no curb cuts, few buildings with elevators or ramps, nothing had been retrofitted. These were support services most places did not have even into the 1990s."
Hedrick traveled to Illinois after contacting the legendary Tim Nugent about a graduate assistantship, hoping to study three years under Nugent for his doctoral degree, then return to live and work in North Carolina. Instead, Hedrick ended up becoming an integral part of the Illinois community, succeeding Nugent as director of the university's Division of Disability Resources and Educational Services (DRES) until eventually retiring in 2014.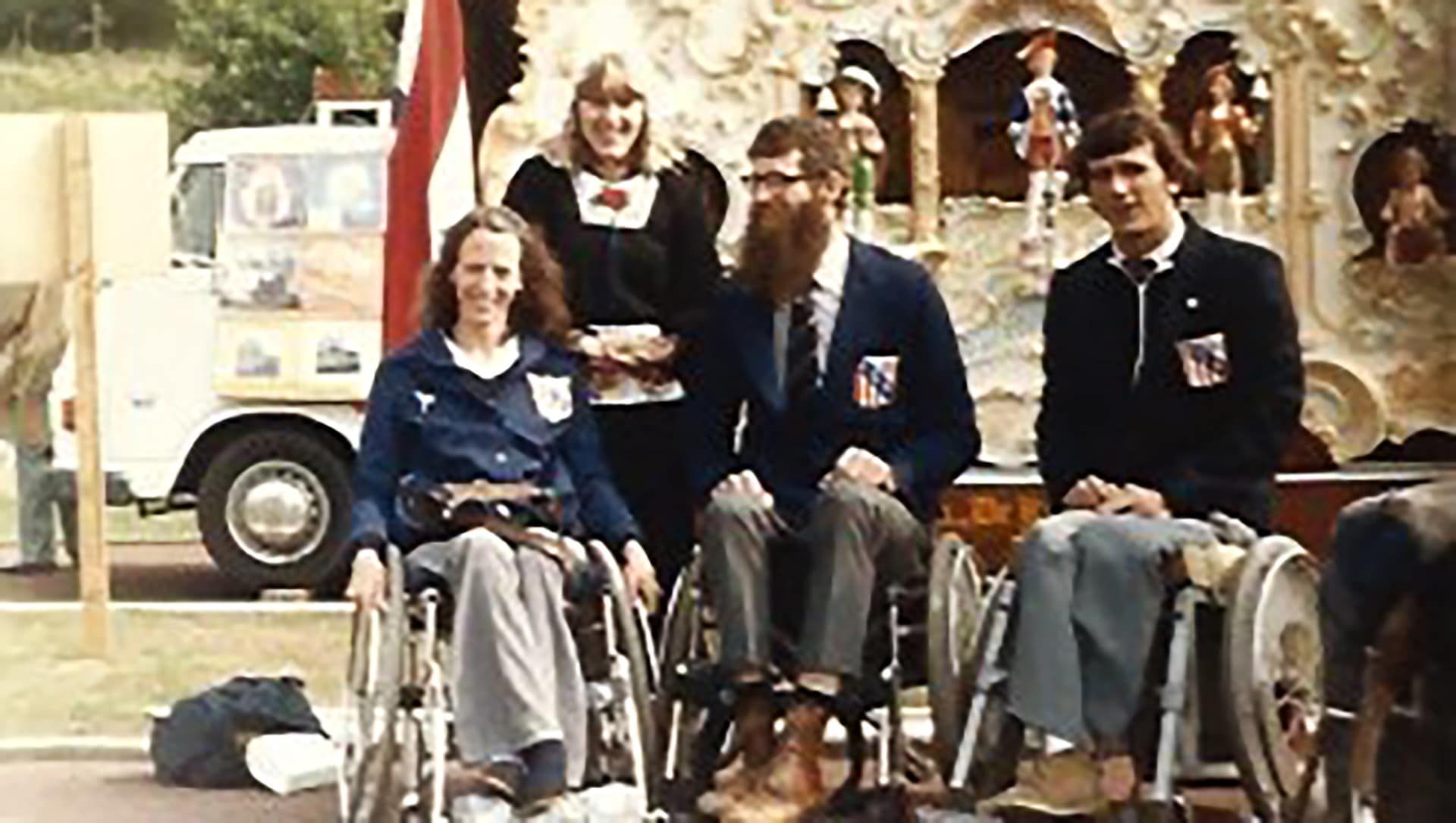 Nearly 150 Illinois students have participated in the Paralympic Games. What made the University of Illinois stand out? How did it come to foster such a culture of success for Paralympic athletes?
"It was a very unique locale, not only because of the accessibility but also the attitudinal environment of the community of Urbana-Champaign," Hedrick said, adding that it was Nugent – who was inducted into the U.S. Olympic & Paralympic Hall of Fame this past fall for his contributions as the father of accessibility – who was the impetus behind the university and community acceptance and embracing of people with disability.
"Tim made it unique. It was solely a function of his history and background that led to the creation of [the DRES] program. Sport was integral because he was an athlete. … Early on [the success] was because of the tenacity and vision of Tim Nugent. The reason most universities today don't have programs is not because they don't have the students. It's because they don't have the vision or the will to make it happen."
Illinois' commitment to the DRES program including hiring top coaches — such as Marty Morse and three-time U.S. Olympic & Paralympic Committee Paralympic Coach of the Year Adam Bleakney — and also a devotion to helping its athletes continually improve. The coaches studied things such as the best position to race fastest in a wheelchair and other ways to advance training.
Hedrick, who suffered from polio at age 1, helped Team USA win the bronze medal in wheelchair basketball at Arnhem 1980 and four years later won the silver in the men's marathon. At Seoul 1988, Hedrick coached Team USA to the gold medal in the first ever Paralympic women's wheelchair basketball tournament.
Hedrick also met his wife, Sharon, at Illinois. Sharon Hedrick was a 10-time Paralympic medalist, competing in swimming, wheelchair basketball and wheelchair racing and winning five gold medals. She also won gold medals at the Los Angeles 1984 Olympic Games and Seoul 1988 Olympic Games in the 800-meter wheelchair race, when it was a demonstration sport.
Other great athletes who attended Illinois include Tatyana McFadden, Jean Driscoll and Shawn Meredith. In 2014, the university was designated a U.S. Paralympic Training Site. The first-ever U.S. Paralympic gold medalist was a former Illinois student, Jack Whitman, who won the gold medal in archery at Rome 1960.
"He's a tough one to talk about," said Nancy Ford, Whitman's younger sister. "Because what he did was normal for him, but I know it was very extraordinary. … Tim was certainly driven and Jack fell in right with him for that program. Tim was an amazing mentor to inspire Jack and motivate him."