By Josh Barr
U.S. Olympic legend Rafer Johnson passed away at his home in Southern California on Wednesday, Dec. 2. He was 86 years old.
Johnson was a two-time Olympian in the decathlon, winning the silver medal at Melbourne 1956 and gold at Rome 1960, where he also carried the U.S. flag during the Opening Ceremony. At the Los Angeles 1984 Olympic Games, it was Johnson who held the honor of lighting the Olympic Cauldron. He is a member of the U.S. Olympic & Paralympic Hall of Fame.
Johnson was one of his generation's elite athletes, starting for the UCLA basketball team and drafted by the Los Angeles Rams on the NFL.
But he much more than an athlete, acting in television shows and movies. In 1968, Johnson supported presidential candidate Bobby Kennedy and was nearby when Sirhan Sirhan shot and killed Kennedy. Johnson and two others tackled the assailant seconds later. Johnson also was a longtime supporter of the Special Olympics.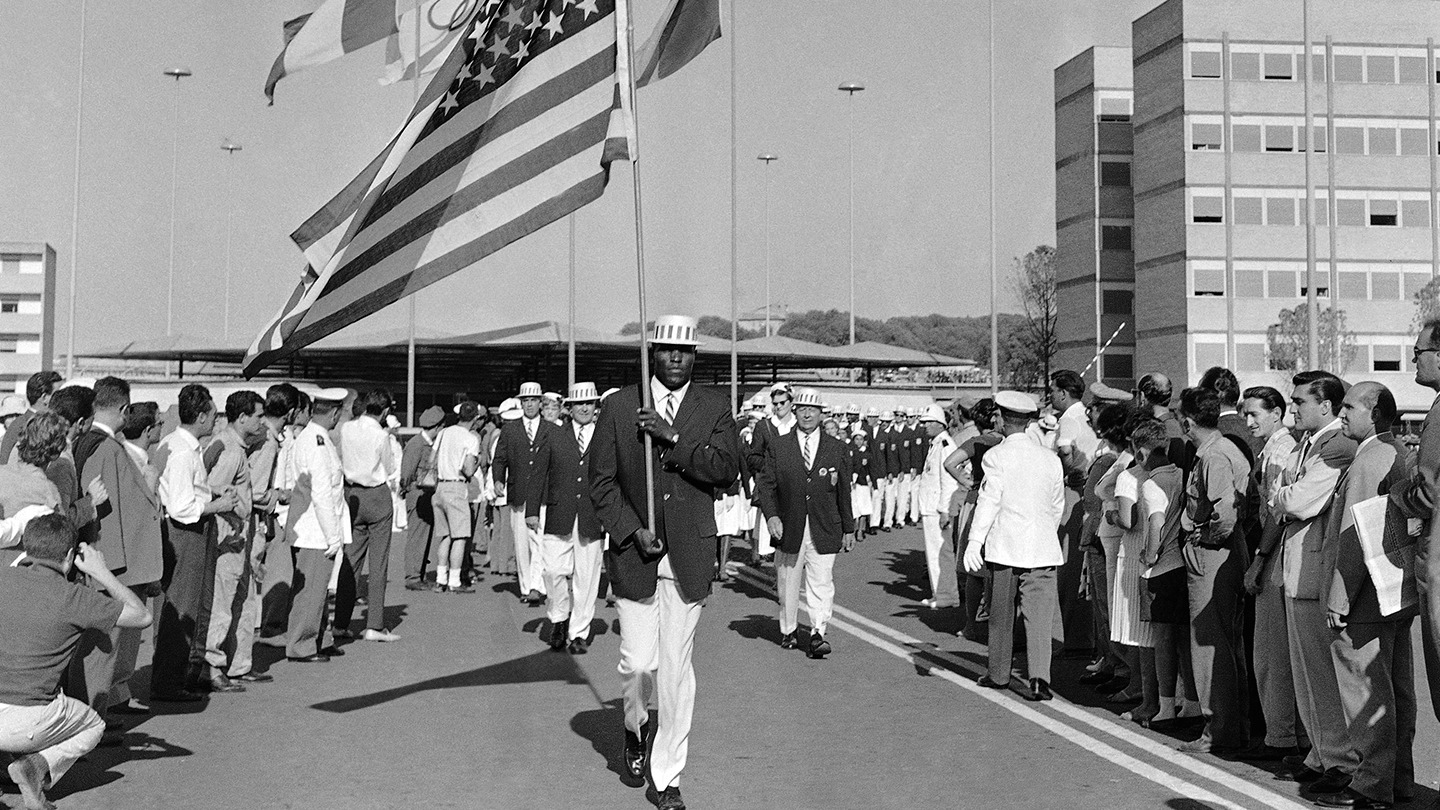 Born August 18, 1934 in Texas, Johnson moved with his family to California in 1945. They settled near Fresno, not far from where Olympic decathlon champion Bob Mathias lived in Tulare. It was Mathias, who won gold in 1948 and 1952, inspiring Johnson on his own Olympic journey.
Johnson excelled in high school track and field, football, basketball and baseball. It was a visit to watch Mathias compete that spurred him to take up the decathlon.
"Sometimes, you have that feeling: 'This is right,' " Johnson said years later. "When I saw Mathias at the decathlon, I thought: 'You can do this. This is it.' This was an event where I could be the best that I could be."
And so it was. Mathias went on to capture a second consecutive gold medal at the Helsinki 1952 Olympic Games and Johnson soon started his own decathlon career. In June 1955, Johnson broke the world record that Mathias had set three years earlier with Johnson watching from the stands.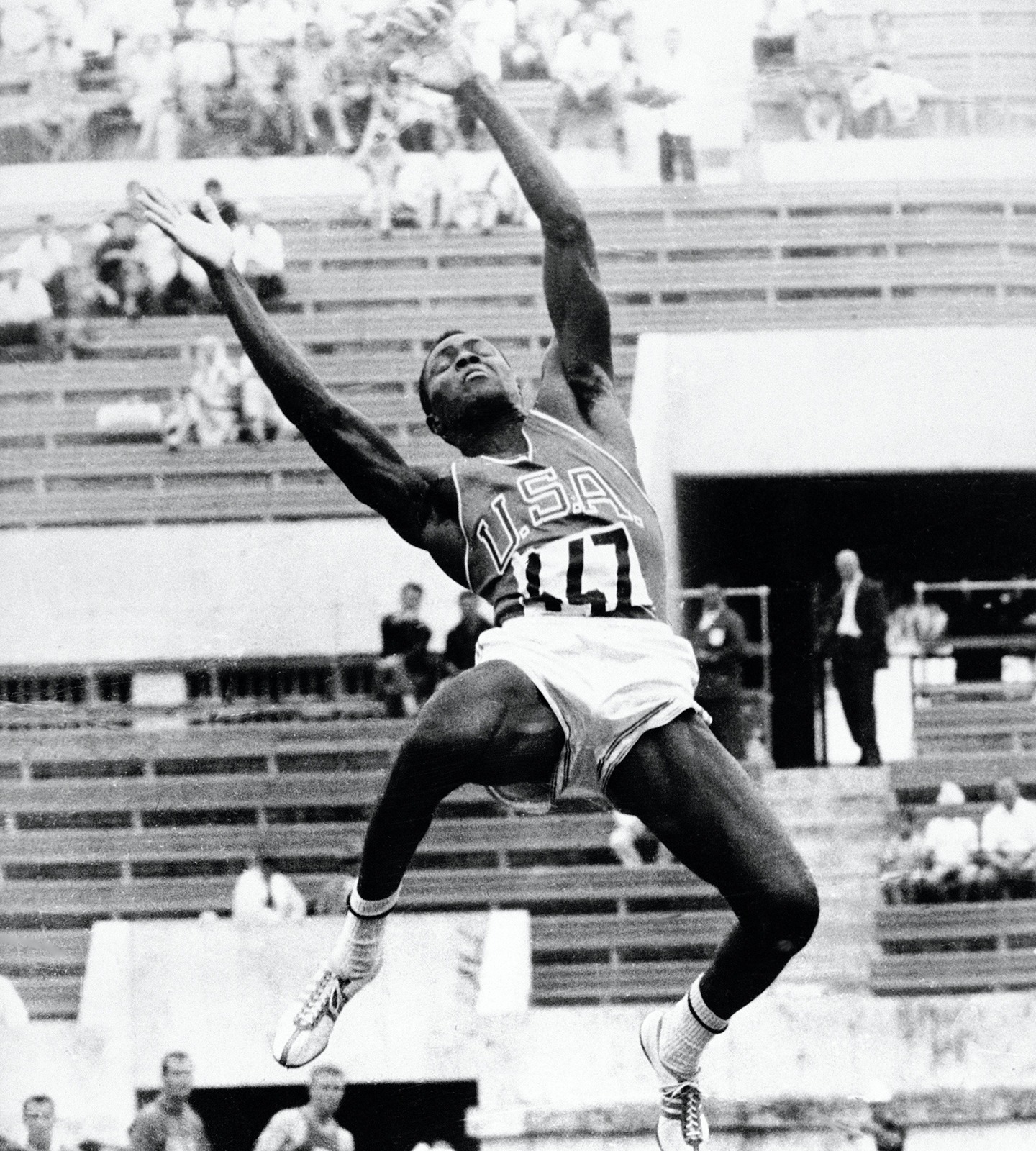 Johnson was the favorite at the Melbourne 1956 Olympic Games. A knee injury prompted him to withdraw from the individual long jump competition and that was compounded by a pulled stomach muscle that hampered him in the final event of the decathlon, the 1,500-meter run. Johnson had to settle for silver to Milt Campbell.
Johnson missed the 1957 and 1959 track seasons because of injuries, but he bounced back in time for the Rome 1960 Olympic Games, where Johnson became the first Black American to carry the American flag in the Opening Ceremony.
In the decathlon, Johnson's chief threat was Taiwan's C.K. Yang, with whom Johnson trained at UCLA. The two were neck and neck throughout the competition, with UCLA track coach Ducky Drake giving both advice as Johnson entered the 1,500 with a slight lead. The running events favored Yang, but Johnson stayed within striking distance and finished one second behind Yang to win the gold medal; the runners leaned on each as they crossed the finish line.