Kick-off your summer break with fun things to do this June at Colorado Springs' top attraction
Looking for things to do in Colorado Springs during June? Make the U.S. Olympic & Paralympic Museum your first destination! With school letting out for summer break and the days getting longer, come enjoy the compelling stories of America's greatest athletes. 
From celebrating dads to enjoying the gourmet food at Flame Café with views of Pikes Peak, there are plenty of fun things to do at Colorado Springs' top attraction!
Father's Day Weekend // June 17-19
This Father's Day weekend, the Museum will be celebrating dads with free admission. Select "Fathers" at checkout from June 17-19 and receive complimentary admission.
Hall of Fame Festival // June 25-27
Celebrate the legacies of America's greatest athletes right here in Colorado Springs – Olympic City USA. The U.S. Olympic & Paralympic Museum is excited to host the Hall of Fame Festival taking place June 25-27 in downtown Colorado Springs for Team USA fans of all ages!
Museum Ticket Package for Two
Looking for fun things to do with your friend or loved one? Now with our special Groupon ticket package for two, you can get two admissions plus two pizzas and two beverages at the Flame Café for only $59!
Learn about fathers whose children also were Team USA athletes and coaches.
Read More »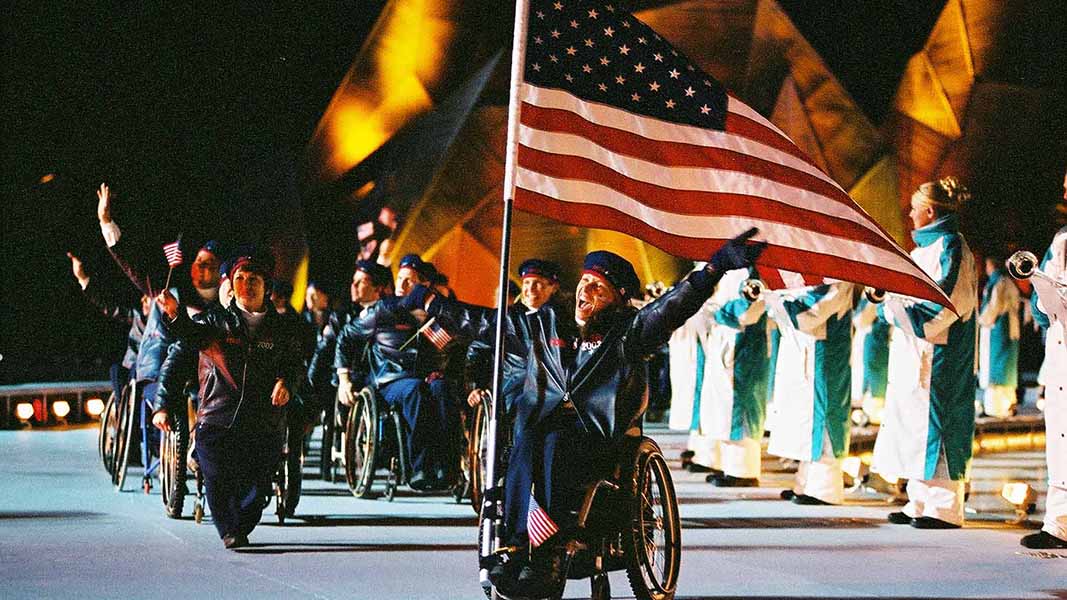 Learn about men and women who have been Team USA flag bearers at the Olympic and Paralympic Games.
Read More »
PLAN YOUR VISIT TO THE MUSEUM
The 60,000-square-foot Museum, which recently was named by USA Today as the nation's Best New Attraction in 2020, is considered one of the top places to visit in Colorado.
To maximize accessibility for all guests, the Museum features universal and inclusive design and includes accessible media, audio descriptions, wheelchair accessibility, tactility, open captioning and American Sign Language across all video content as well as other accessibility services.
The Museum has taken extensive measures to provide a safe and contactless environment so that guests can visit with confidence.
Tickets can be purchased at tickets.usopm.org.