Kick-off your summer break with fun things to do this June at Colorado Springs' top attraction
Looking for things to do in Colorado Springs during June? Make the U.S. Olympic & Paralympic Museum your first destination! With school letting out for summer break and the days getting longer, come enjoy the compelling stories of America's greatest athletes.
Learn about the training Olympic and Paralympic athletes receive, walk alongside athletes in the Parade of Nations, see the collection of Olympic and Paralympic medals and so much more! 
From celebrating dads to meet and greets with Olympic and Paralympic athletes, there are plenty of fun things to do at Colorado Springs' top attraction!
Curator Collection // MEMBERS ONLY
June 8 @ 1:00 pm – 2:00 pm
Join us for an intimate conversation with author and Olympic historian, Warren Perrin. Warren is the author of The Weight of History: The Power of Apology, the tragic story of David Berger, an American-Israeli Olympic weightlifter. David was one of 11 Israelis killed during the Munich Games in 1972. Warren will join us virtually to talk about his book, share his personal connection to the Berger family, and answer questions. Members will then visit the artifact display in the Museum that highlights David Berger's life and legacy along with details from the Munich Massacre.  SIGN UP HERE 
Not a member? No problem. Find what membership option works best for you.
June 17-18
This Father's Day Weekend, the United States Olympic & Paralympic Museum will provide complimentary admission to all dads Saturday, June 17 and Sunday, June 18. Flame Café will also be offering a free beverage — including beer — with purchase of entrée.
The Museum will be open 9 a.m. to 6 p.m. on Saturday and 10 a.m. to 5 p.m. on Sunday. Use the following ticketing link to redeem online. Walk-ups are also welcome!
Special Culinary Event with Top Chef star and Olympian Dawn Burrell
June 23 @ 6:00 pm – 8:00 pm
Dawn Burrell will be joining us for a very special evening. Burrell competed in the 2000 Sydney Olympic Games in the long jump and is also an acclaimed chef with a restaurant opening in Houston this summer. Burrell was a James Beard award semi-finalist in 2020 and was a runner up in Season 18 of Bravo's TV series, Top Chef. The menu has been crafted around the celebration of Juneteenth and in collaboration with USOPM Chef Will Halterman. Enjoy this fabulous dining experience and Q&A with Dawn and host John Register. Click here to secure your ticket!
Olympic and Paralympic Day Celebration
June 24
Tickets will be just $10, as we celebrate Olympic & Paralympic Day at the Museum on Saturday, June 24! The day will be filled with athlete meet & greets, sport interactives and even service puppies in training at the free, outdoor event. There will also be $10 burger baskets at Flame Cafe! 
Museum Ticket Package for Two
Looking for fun things to do with your friend or loved one? Now with our special Groupon ticket package for two, you can get two admissions plus two pizzas and two beverages at the Flame Café for only $59!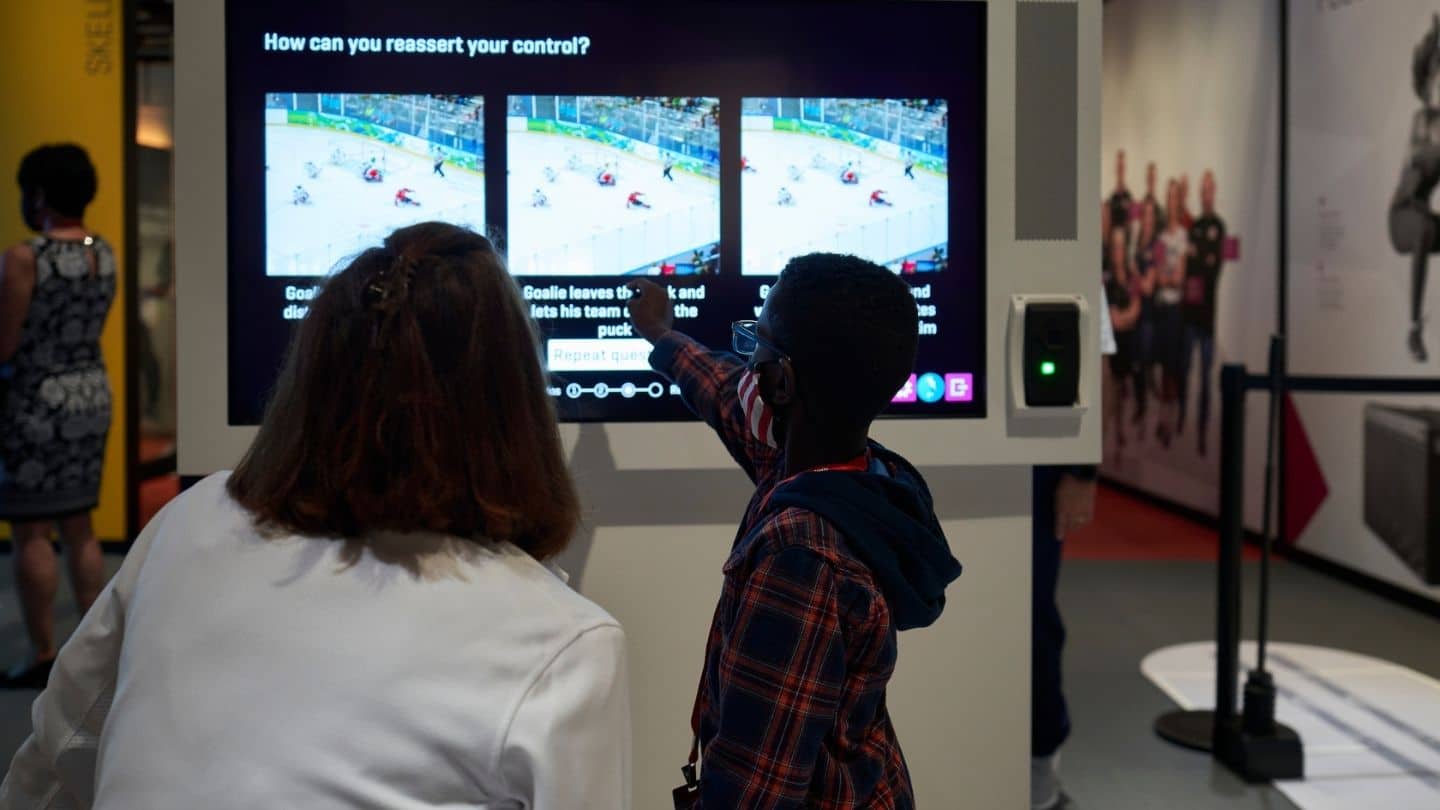 Start your adventure at the Museum, followed by a stop at Flame Café, and then walk across the bridge to America the Beautiful Park.
Read More »
In celebration of Father's Day, we look at more than 50 U.S. Olympian fathers whose children also competed for Team USA.
Read More »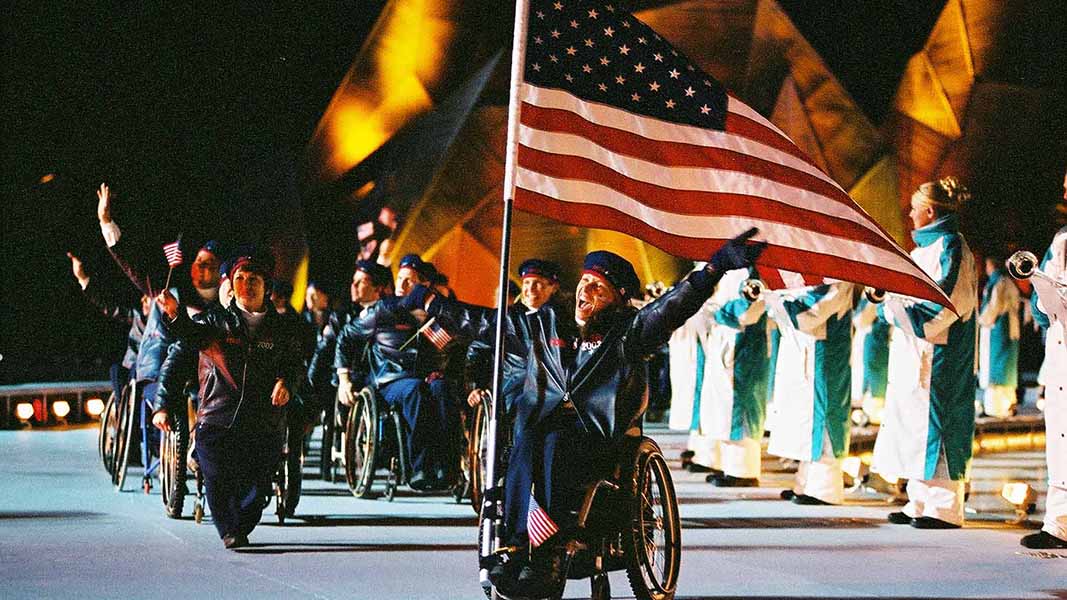 Learn about men and women who have been Team USA flag bearers at the Olympic and Paralympic Games.
Read More »
PLAN YOUR VISIT TO THE MUSEUM
The 60,000-square-foot Museum, which recently was named by USA Today as the nation's Best New Attraction in 2020, is considered one of the top places to visit in Colorado.
To maximize accessibility for all guests, the Museum features universal and inclusive design and includes accessible media, audio descriptions, wheelchair accessibility, tactility, open captioning and American Sign Language across all video content as well as other accessibility services.
The Museum has taken extensive measures to provide a safe and contactless environment so that guests can visit with confidence.
Tickets can be purchased at tickets.usopm.org.