Have fun this winter while learning something new at Colorado Springs' top family attraction.
Looking for things to do during January in Colorado Springs? The U.S. Olympic & Paralympic Museum will host a series of special programs throughout the month. From first responder and library cardholder weekends to exciting kid's events, along with a special ticket package for two, the U.S. Olympic & Paralympic Museum is offering an exciting lineup of activities and events that you won't want to miss!
The 60,000-square-foot Museum is considered one of the top places to visit in Colorado. Guests are welcomed for an unparalleled interactive media experience, with ancient and modern artifacts and sports exhibits that capture the spirit and history of the Games and share the inspiring stories of America's greatest athletes.
Learn more about what's taking place during January at the Museum below!
Kids' Club with 4x Olympian Hunter Kemper // MEMBERS ONLY
January 7, 2023 @ 10:00 am – 10:30 am
Join us for an interactive, fun, and dynamic 90 minutes with 4-time Olympian in the sport of triathlon, Hunter Kemper. We will work on goal setting and how that can help us be our personal best! We will also participate in a craft activity, explore a museum artifact, and engage in physical activity! Register for this Kid's Club event today!
Curator Collection, early Games edition // MEMBERS ONLY
January 12, 2023 @ 1:00 pm – 2:00 pm
The USOPM's members only Curator Collection will focus on early Olympic Games artifacts. The one-hour event will begin at 1 p.m. at the Museum. The family of Alfred M. "Monty" Palmer, a crew member of the S.S. President Roosevelt, graciously put his memorabilia from the 1928 Olympics on lifetime loan to the museum. Souvenirs featured from this collection are a poster from the 1928 Olympics, a journal featuring notable athletes' autographs, and an official report of the results of the Games.
Not a member? No problem. Find out which membership option works best for you.
January 14-15, 2023
The U.S. Olympic & Paralympic Museum is offering free admission at the door for law enforcement, fire services and emergency medical service providers during First Responders Weekend, January 14-15. The Museum appreciates all that these frontline workers do for the community and invites them for a complimentary visit as a show of our gratitude.
Pikes Peak Library District Weekend
January 28-29, 2023
The Museum welcomes Pikes Peak Library District members for a discounted admission fee during Library Weekend, January 28-29. All Pikes Peak Library District cardholders will receive $10 admission. To redeem, simply show your PPLD library card. The PPLD Bookmobile will make an appearance at the Museum over the weekend for book check-out and library card registration.
Museum Ticket Package for Two
Looking for fun things to do with your friend or loved one? There's no better place to do that than the U.S. Olympic & Paralympic Museum. With our special Groupon ticket package for two, you can get two admissions plus two pizzas and two beverages at the Flame Cafe for only $59!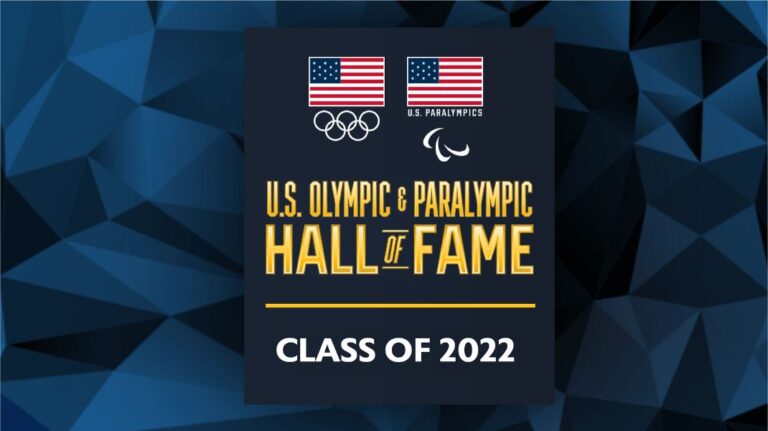 Get to know the incredible men and women who were inducted into the U.S. Olympic & Paralympic Hall of Fame as the Class of 2022.
Read More »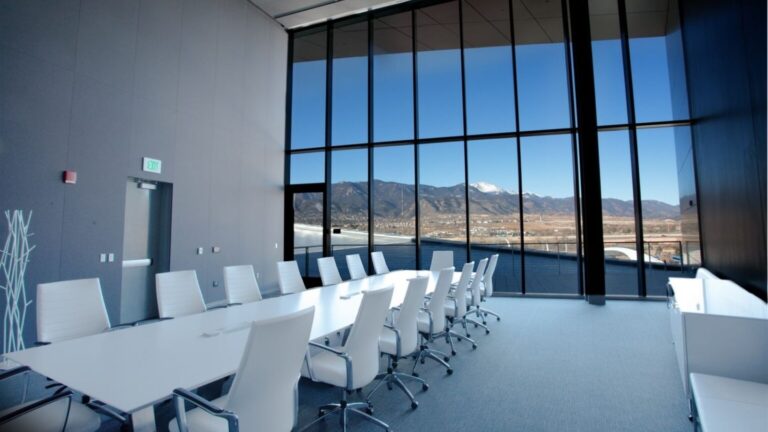 The U.S. Olympic & Paralympic Museum is the perfect Colorado Springs venue for weddings, meetings and events.
Read More »
PLAN YOUR VISIT TO THE MUSEUM
The 60,000-square-foot Museum, which recently was named by USA Today as the nation's Best New Attraction in 2020, is considered one of the top places to visit in Colorado.
To maximize accessibility for all guests, the Museum features universal and inclusive design and includes accessible media, audio descriptions, wheelchair accessibility, tactility, open captioning and American Sign Language across all video content as well as other accessibility services.
The Museum has taken extensive measures to provide a safe and contactless environment so that guests can visit with confidence.
Tickets can be purchased at tickets.usopm.org.