Three-time Paralympic handcyclist Oz Sanchez, who has two gold medals among his six Paralympic medals, is proud of his Mexican heritage.
Oz Sanchez is one of the world's top handcyclists: a three-time Paralympian with six Paralympic medals. Sanchez said that until asked he had not considered if his Hispanic background – both of his parents are from Mexico – held any special meaning while he succeeded in athletics.
"I don't know that it has ever been about my heritage – what's a Mexican [-American] doing on a bike in the sport of cycling?" Sanchez said, noting that while growing up in Los Angeles and serving in the U.S. Army, he has been in places where there are many other Hispanic-Americans.
"I can remember being a proud Hispanic, proud of my Mexican heritage. I was fortunate enough that I wasn't really a minority in schools. The statistic is that L.A. is Little Mexico because it has the second-largest population of Mexicans. Certainly, when you are part of a majority, it makes life a little bit easier."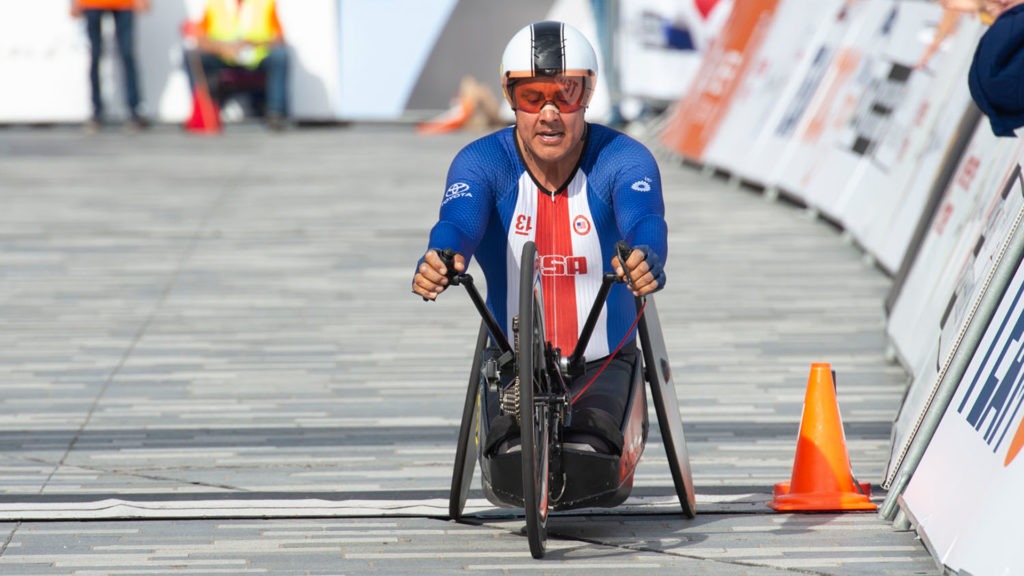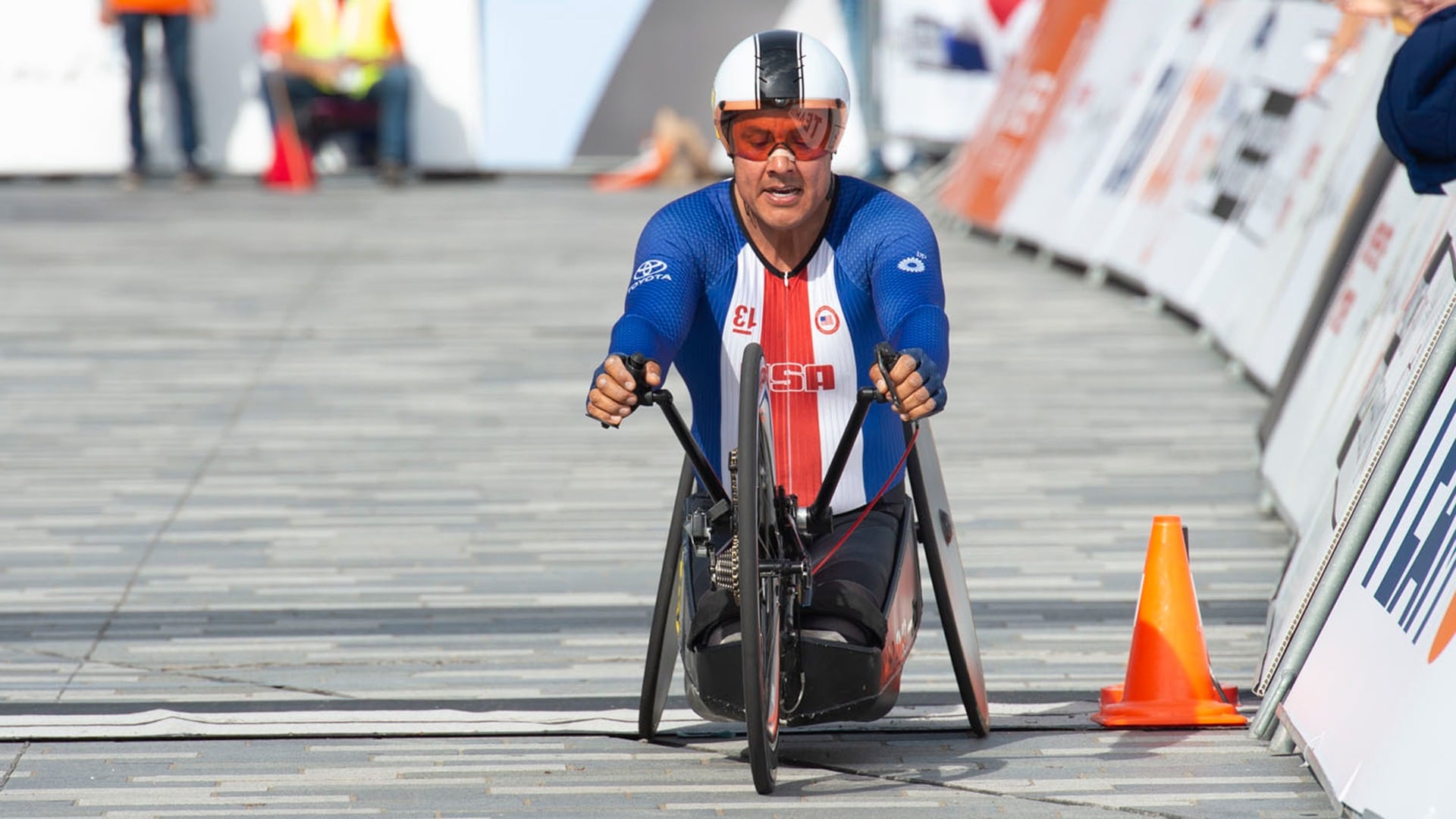 "I don't follow the other sports very much, but any time I run into an athlete of Latin origins, I always make a point to say, 'What's up?'', talk in Spanish, talk about their journey," Sanchez said. "It definitely is a smaller group of what encompasses the Paralympic Movement. I have a team member, Freddy (handcyclist Alfredo De Los Santos] who is from the Dominican Republic and anytime we get together it's like a family reunion."