By Josh Barr
As the U.S. Olympic & Paralympic Museum prepared to open in the midst of a global health crisis, Museum leadership was in close contact with state and local officials, working to ensure guests could confidently and safely visit the new attraction in Colorado Springs.
"I worked with the Museum early on, which had benefits because we had time to work even while things were changing and evolving," said Dr. Leon Kelly, El Paso County coroner and health department deputy director. "You really have to do two things with a public space: You need to prevent infected people getting in and need to make sure other people do not get infected."
With that in mind, the Museum adopted a series of measures:
Museum capacity was reduced to ensure guests could socially distance as they progressed through the 60,000-square foot building.
Mandatory face coverings in the Museum.
Taking the temperature of every guest and staff member before entry.
Ticketing and primary access control were moved to the outdoor plaza in front of the Museum, limiting the potential for guests to cluster inside the Museum upon entry.
In order to minimize surface contacts on interactive screens and other touchable elements throughout the Museum, every guest receives a keepsake stylus for their personal use.
A staff-led orientation is conducted for all guests to understand museum safety features, social distancing measures and guest safety and cleaning tools available throughout the Museum.
More than 30 guest safety stations with hand sanitizer and alcohol wipes were installed throughout the Museum.
Visual social distancing indicators for queueing and exhibit viewing were placed throughout.
Physical social distancing dividers were installed in various exhibits and interactive experiences.
The Museum, Flame Café and the Museum Shop are all cash-free and contactless card enabled. The Museum Shop also has a digital mirror that allows guests to virtually try on an item.
The Museum altered its airflow dynamics, running exhaust fans in restrooms 24 hours a day to exhaust any contaminants and bringing in 100 percent fresh air from outside and exhausting air to the outside at 100 percent, with no recycled air in the building.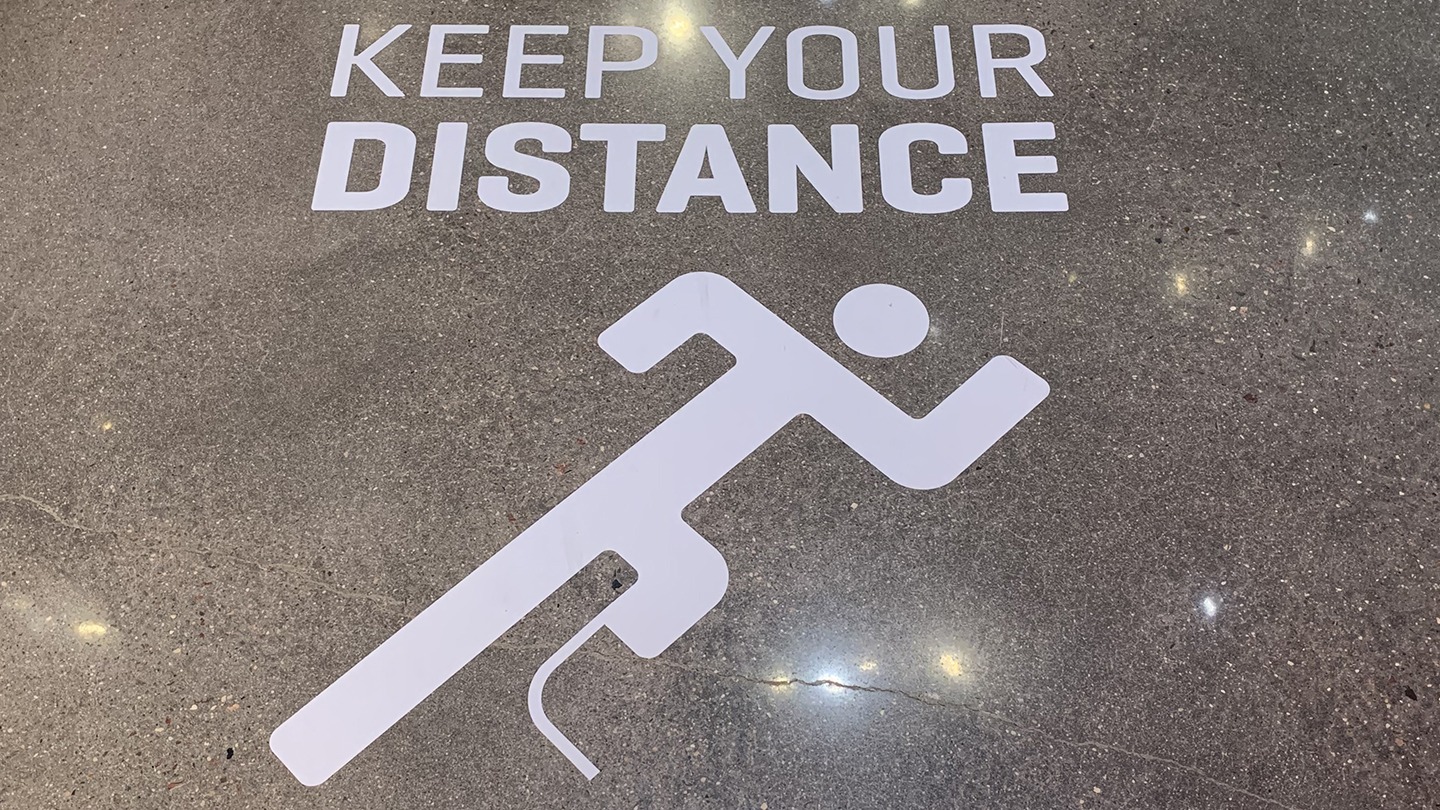 "We are especially thankful to state and local officials for working diligently with our team to create this safety plan," Museum Chief Executive Officer Christopher Liedel said. "This is a Museum of hopes and dreams and it is imperative that guests feel safe as they learn the amazing stories and history behind Team USA's participation in the Olympic and Paralympic Games."
Additionally, the RFID chip in each guest's credential allows Museum team members to see if an exhibit is becoming congested so that this can be alleviated. The RFID chip also provides a monitoring system that can be used if contact tracing is necessary.
"From an epidemiological standpoint, you wish you had these tools for every situation to keep people safe," said Leon Kelly, El Paso County coroner and chief medical examiner. "A lot of what we're doing is in the dark ages compared to what the museum is doing."