I am honored to be the newest member of the Board of Directors for the U.S. Olympic Museum and Hall of Fame. My contributions to the creation of this Museum are a natural extension of my personal and professional life.
Like many of you, I have been enthralled with Olympic history and have admired Olympic and Paralympic athletes for many years. I am very glad our nation's greatest athletes are being celebrated in the U.S. Olympic Museum.
As NBC Olympics' executive vice president of programming, I have had the privilege – along with my fabulous colleagues – of helping shape the Olympic narrative in the United States for more than three decades. This summer, I will be part of telecasting my 17th Olympic Games, and am excited for the history that will be made in Rio de Janeiro. Records will be set, upsets experience and memories of a lifetime made. These are the kinds of captivating stories that will be celebrated in the Museum.
As a Museum board member and exhibit content committee member, I will bring that enthusiasm, and a media and historical perspective to our discussions. Hopefully, some of what I have learned at NBC – particularly the telling of athlete stories – can be incorporated into the U.S. Olympic Museum's visual and multi-media experiences.
Thank you for taking the journey with us as we strive to build an iconic structure to honor our Olympians and Paralympians in a meaningful way.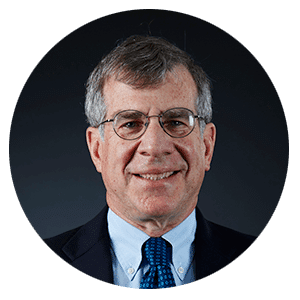 Peter C. Diamond
Executive Vice President, Programming
NBC Olympics
---
| | |
| --- | --- |
| | Exhibit Content discussions with U.S. Olympic athletes, USOC and NGB experts in February 2016. |
---
Mary Lou Retton, pictured above with her husband Shannon Kelley, and their four daughters.
ATHLETE SPOTLIGHT
A Conversation with Mary Lou Retton
1984 Olympic medalist & USOM Athlete Advisory Committee Member
While only a high school sophomore, Mary Lou Retton captivated the nation by becoming the first American woman to win an Olympic gold medal in gymnastics at the 1984 Los Angeles Games. In addition to her all-around gold, she won two silver and two bronze medals for Team USA. Mary Lou and her megawatt smile appeared on the Wheaties box–the first female athlete to do so. She has appeared in motion pictures, TV shows and commercials. Today Mary Lou, 48, pictured above with her family, is a public speaker and book author, and the mother of four very active daughters.
---

A LOOK BACK:
1904, St. Louis
The 1904 Olympics, held in St. Louis, were the third Olympics and the first ones where gold, silver, and bronze medals were introduced for the first three places.
Long before the Paralympics, American gymnast George Eyser (born August 31, 1870) competed in the 1904 Olympics with a wooden leg, earning six medals in one day, including three gold (rope climbing, vault and parallel bars), two silver medals (pommel horse and all-around), and a bronze (horizontal bar).
George Eyser competed with a wooden prosthesis for a left leg, having lost his real leg in a train accident. He won gold in the vault, an event which then included a jump over a long horse without aid of a springboard.
Eyser was the only person with an artificial leg to have competed in the Olympic Games prior to 2008. The first official Paralympic Games were held in Rome, Italy in 1960.
---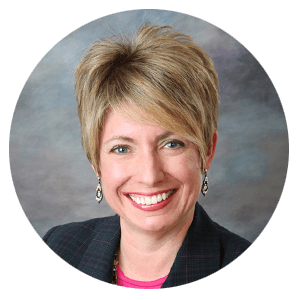 Kristen Downs
Director of Administration, U.S. Olympic Museum
On behalf of the Board of the U.S. Olympic Museum, I must announce the fact that we will be losing our stalwart Director of Administration, Kristen Downs, who resigned effected March 31st. Kristen's husband has accepted a new job in Portland, so Kristen will be attending to the many challenges of moving the family to Oregon as soon as school finishes.
We are deeply grateful for the remarkable contribution Kristen has made to our effort to bring the vision for the U.S. Olympic Museum to reality. On behalf of the members of the Board, and the many people involved in this project who have come to respect and depend on Kristen, I want to express our best wishes for her transition and extend an invitation to come back to the Springs for the Museum opening in 2018.
We expect to announce a successor in the near future.
Richard F. Celeste
Chairman, U.S. Olympic Museum Board of Directors
---
Like the athletes themselves, the Museum's goal is not simply to match expectations, but to exceed them.
Here's how you can help open the doors to the storied history of Team USA:
1. Make a Financial Donation
2. Contribute Images & Artifacts
Cleaning out the basement? Attacking the attic? Conquering the closet? If you have treasures from your U.S. Olympic or Paralympic experience, hang on to them for now.
Contact us regarding financial or collateral contributions at projects@usolympicmuseum.org.
Help us create a national treasure that tells the story of what it means to be a U.S. Olympic and Paralympic athlete!
| | |
| --- | --- |
| | Two-time Olympian Shannon Miller, models her 1992 Olympic team jacket, one of the items she discovered while sorting through personal boxes of treasures for the U.S. Olympic Museum. "It is still too big," laughed Miller, 38. The winner of 16 World Championships and Olympic medals, Miller is the most decorated gymnast, male or female, in U.S. history. At the 1992 Barcelona Games, she was the most successful American athlete, winning five medals. Her memoir, "It's Not About Perfect: Competing for my Country and Fighting For My Life," was released this year and tells the story of trial, triumph and life after cancer. |