By Josh Barr
Paralympian John Register welcomed guests to the Museum's first-ever Member Monday, relating his journey from Olympic hopeful to Paralympic silver medalist.
Demand for the event was significant; an extra session was scheduled to accommodate a larger group while allowing those in attendance to social distance. Between the sessions, Register ate lunch with the guests in Flame Café.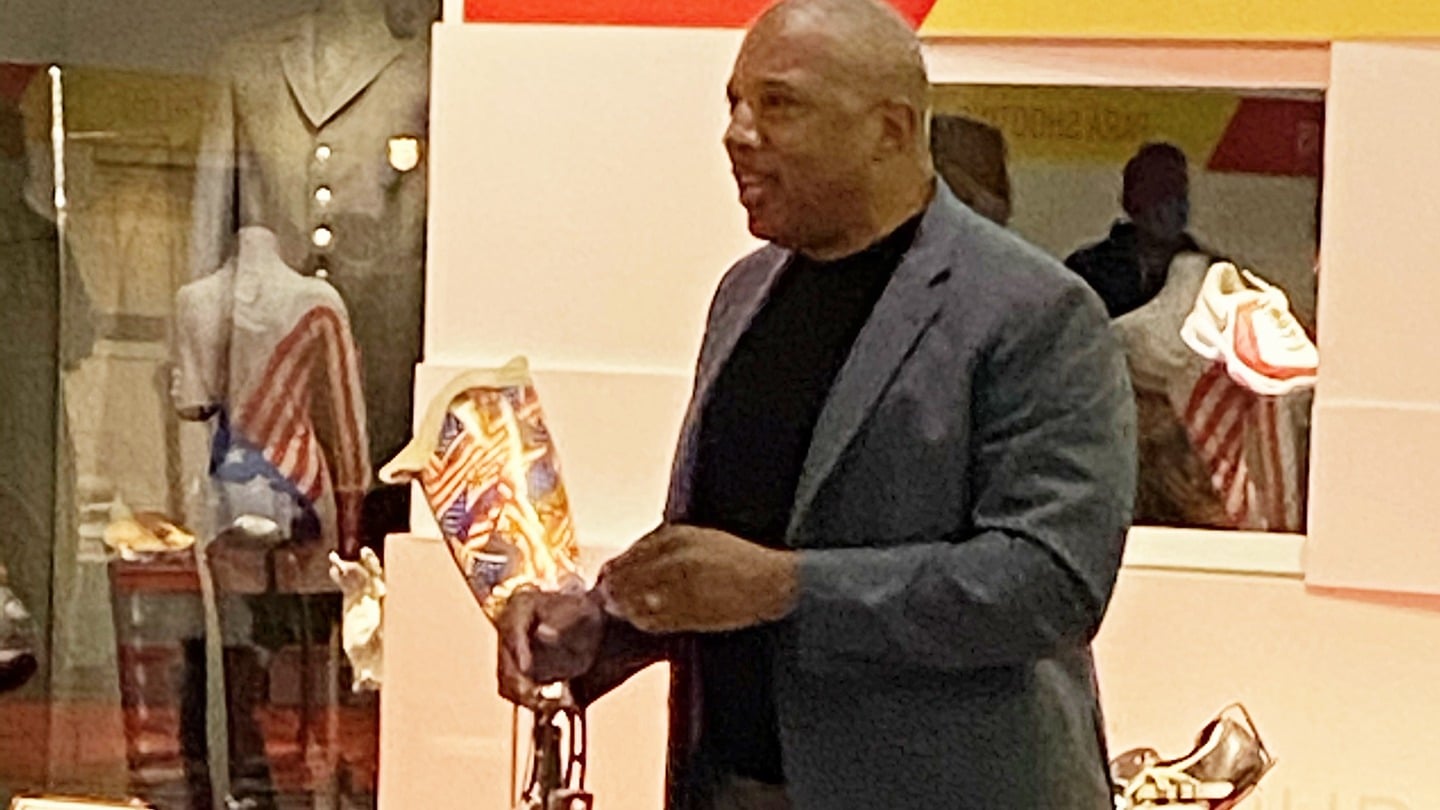 Speaking in the Summer Games gallery – where his prosthetic leg from his Paralympic competition is on display – Register told guests how he transitioned from being an Olympic hopeful in the hurdles after a training injury resulted in the amputation of his left leg below the knee.
Register went from competing against Michael Johnson and Carl Lewis to finding his way in Paralympic sports. He was a swimmer at the Atlanta 1996 Paralympic Games. Four years later at Sydney 2000, Register won the silver medal in the long jump and finished fifth in the 100 and 200.
It was the opportunity to continue competing, Register told those in attendance, that motivated him to train and made him truly appreciate Paralympic sports.