After winning Olympic gold in 1956, figure skater Tenley Albright went to Harvard Medical School and became a surgeon
By Josh Barr
Having won the gold medal in ladies' figure skating at the Cortina d'Ampezzo 1956 Olympic Winter Games – the first American woman to achieve that feat – Tenley Albright returned to the United States needing one year of coursework to finish her college degree.
But Albright, whose mind has always been curious, did not want simply to go back to what she had been doing. She was focused on what was next.
One day when speaking with Dr. Frank Ingraham, then the neurosurgeon-in-chief at Boston Children's Hospital, Albright asked , "Do you have to graduate from college to go to medical school?"
It was an unusual question. But then again, Albright was an unusual student.
Listen:
Tenley Albright discusses how figure skating helped her prepare for surgery
She had completed three years at Radcliffe College, then the sister school of Harvard College. (The schools eventually merged four decades later.) Albright had delicately balanced her schoolwork with being an elite figure skater – often getting on the ice before dawn — before finally taking leave to focus on competing in the Winter Olympics.
While it might have seemed natural to return to Radcliffe and graduate, Albright thought the only logical step was to head to medical school.
In an era when professional ambition was not encouraged in young women, Albright knew all along what she wanted to do.
"At that time little girls weren't expected to have career plans," Albright said. "But I remember thinking I would be a doctor from the time I was playing with my dolls. By the time I was 8, certainly, I was fascinated about what made people tick."
Albright's interest in medicine was heightened by her recovery from polio at age 10. The disease hospitalized her and forced her to remain inactive for several months. Skating, ironically, was part of her rehabilitation and soon she was winning titles. Her first trip to the Winter Games, at Oslo 1952, resulted in the silver medal. While there were opportunities to continue skating after winning gold four years later, Albright was ready to move on.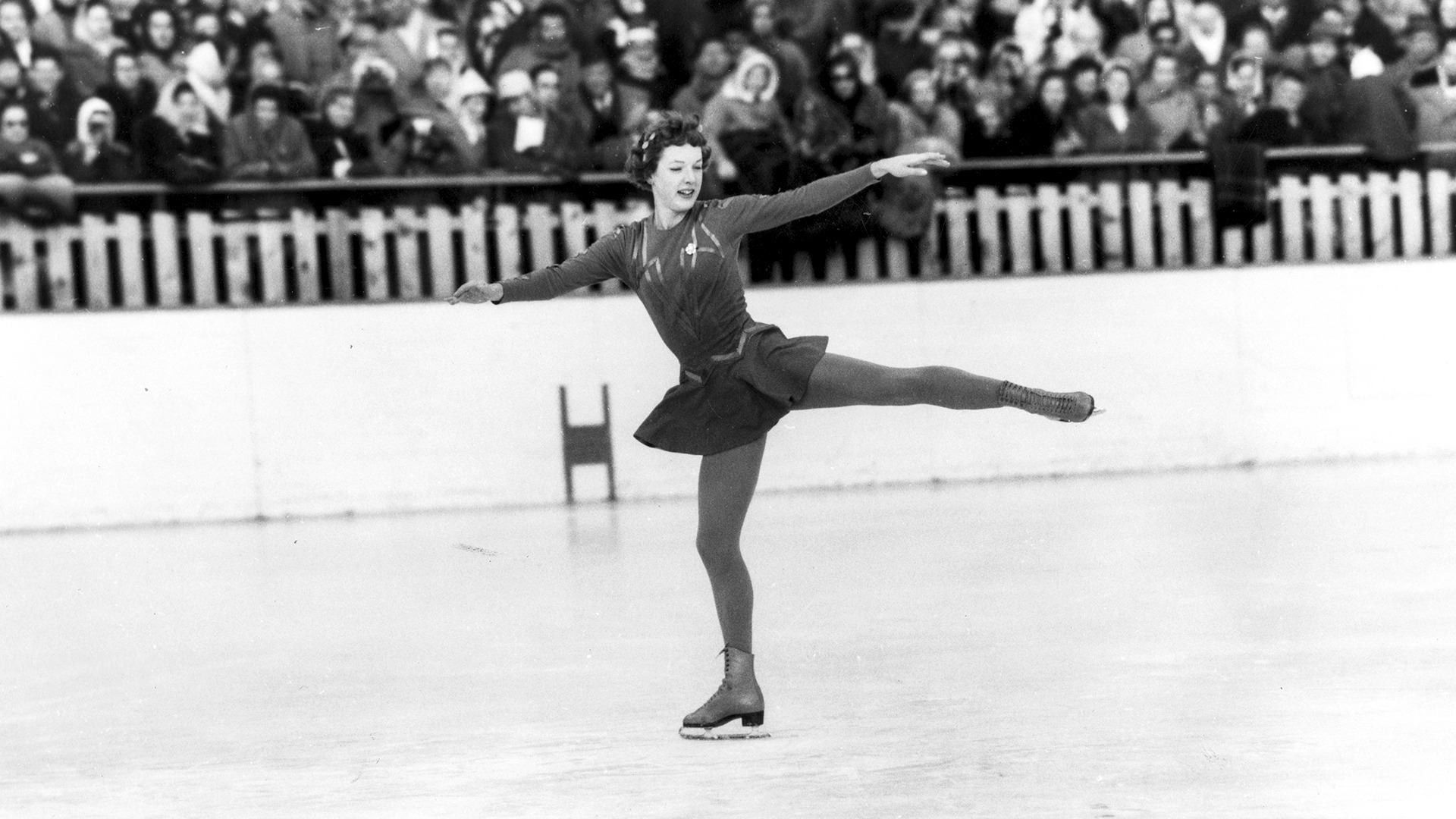 Ingraham told Albright that he had searched thoroughly, but no one could find in writing that graduation from college was required for entrance to medical school. So, Albright applied to Harvard Medical School without a college degree.
"After seven interviews – yes, seven – I was accepted," Albright said. "I think they finally gave up and took me when they asked, 'What would you do if we don't accept you?' And I told them, 'Well, I'll just apply again next year.' "
Albright initially wanted to be a pediatrician. Some classmates were studying to be psychiatrists, which also interested Albright. But by the end of the second year of medical school, Albright was intrigued by surgery. Her father was a surgeon and Albright knew he loved what he was doing.
"The professors we had in surgery were fantastic," she said. "There was a wonderful philosophical bent to it too. It was really working with patients at a critical time in their lives and helping them make major decisions and thinking up whatever you could to help their healing."
Whereas she could feel the energy bubbling inside as she took the ice for a competition, heading into surgery felt remarkably calm. She made a point of telling patients that by the time they woke up from surgery, their bodies would already be healing.
Through the years, Albright has been fascinated by the advances in medicine. She has always enjoyed reading medical journals, viewing them as "who-done-its" solving mysteries. Albright chaired the Board of Regents of the National Library of Medicine and has served as a delegate to the World Health Assembly. She also remained involved in the world of Olympic sports, the first woman to be a member of the Executive Committee of what is now the U.S. Olympic & Paralympic Committee. In 1988, he was inducted into the U.S. Olympic & Paralympic Hall of Fame, which now finds its home at the newly-opened U.S. Olympic & Paralympic Museum in Colorado Springs.
Although she now lives vicariously through others on the ice and no longer performs surgery, Albright maintains a busy schedule. She founded and remains the director of MIT Collaborative Initiatives. Among numerous appointments and boards on which she has served, Albright is on the board of directors of Research!America and Bloomberg Philanthropies and is a member of the executive advisory board of World.Minds, a community of individuals who are making proven contributions in science, the arts, business and government.
"I'm still learning," Albright said, attributing her passion for learning to the way her parents encouraged her as a youngster. It is much the same as when a young Albright repeatedly persuaded her parents to let her have a few extra minutes on the ice. "I'm a curious person."
Over the years, Albright has received eight honorary degrees, and was delighted when the Harvard Class of 1957 presented her with a proclamation granting her "honorary membership" in their Class of 1957.
"They put the microphone right in front of me and I said, 'Does this mean that I can now wear a Harvard tie?' " Albright said. "And the doctor next to me took off his tie and put it around my neck. So there has been a lot of fun along the way."